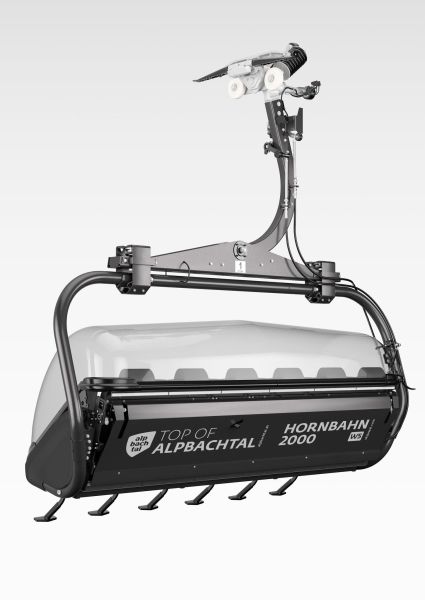 The Austrian ski resort of Alpbach has announced a new six-seater high-speed lift will replace a former quad. Work on the new the new Hornbahn 2000 is underway and the lift is expected to open next season.
However the lift company appears more excited about the new summit building that's being created along with the new lift.
"An absolute highlight will be the new mountain station. Named "Top of Alpbachtal", the resort will receive a lookout tower with new facilities and a viewing platform with a unique round view," the resort enthuses.

The new six-seater high-speed detachable chairlift with bubble hood will take four minutes to make the ascent to its 2,025m top station and carry up to 2,400 people per hour – increasing speed and capacity on the former lift.
Alpbach
say the old fixed-grip quad clocked up 16.567 operating hours and carried 7,129,813 people over its 23 years of operations.