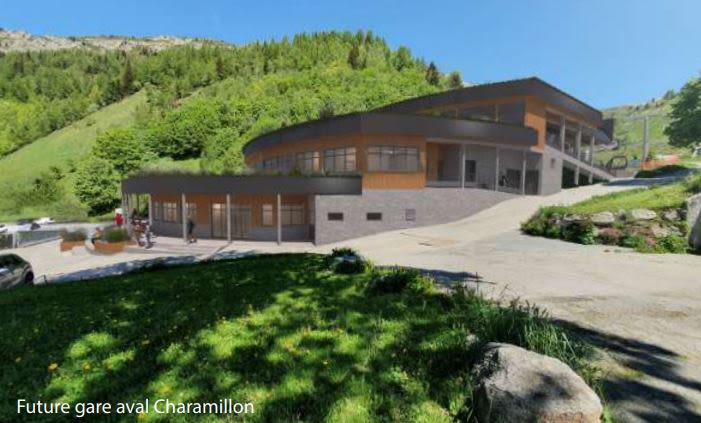 Work is continuing this spring on the upgrade of the Charamaillon lift in the Le Tour sector of Chamonix.

Work began last spring in May 2021, with the construction of the top lift station. Now the 2021/22 winter season has finished, construction has resumed on the rebuilding of the base station at
Le Tour
and the gondola installation.
It means the lift will not operate this summer. However, the new lift will be equipped with 39 cabins, each with 10 places, making it possible to transport 2,200 people/hour (compared to 1,004 at present). The new cabins will cover the 376m vertical drop in 5.26 minutes, at a speed of 6m/second.
The new Charamaillon gondola will open in December 2022.
Work is also continuing in
Chamonix
on the massive
Montenvers renovation
. This EUR53 million project will see the site transformed over the next few years.
Almost half of the budget is allocated to the creation of a new cable car to transport skiers, alpinists and visitors to and from the Mer de Glace glacier.
A new Glacier and Climate Interpretation Center (CIGC) will be built to educate visitors about climate change.
The new cable car will open in December 2023 and the CIGC in December 2024. The famous Montenvers cog railway will operate as normal this summer.