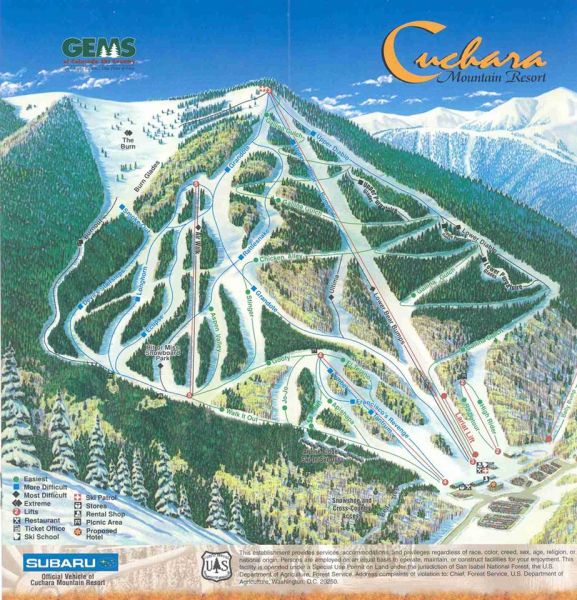 A plan to re-open the former southern Colorado ski area, currently known as Cuchara, that last operated in 2000, hangs in the balance.
A group of supporters of the project to reinstate a chairlift at the park, known as Panadero Ski Corp, have raised a reported $450,000 in donations and are ready to move forward, however others locals are not so keen.
Currently operating as a "mountain park" a group that includes back country skiers and "dog walkers" along with those with memories of a series of commercial failures of the former lift operating venture between 1982 and 2000 are not so keen on a new lift appearing.
But it is non-profit Panadero Ski Corp that bought the 47-acre park in 2017 for $150,000, opening it for public use, and has worked to get the base lift running again, with volunteers relying on more than $300,000 for parts and labour.
There's currently something of a stand-off between the two sides with a major area of contention being who operates the lift. The local government have said they won't be involved in that, but finding a viable model to do so privately or with a not-for-profit operator is proving as issue.