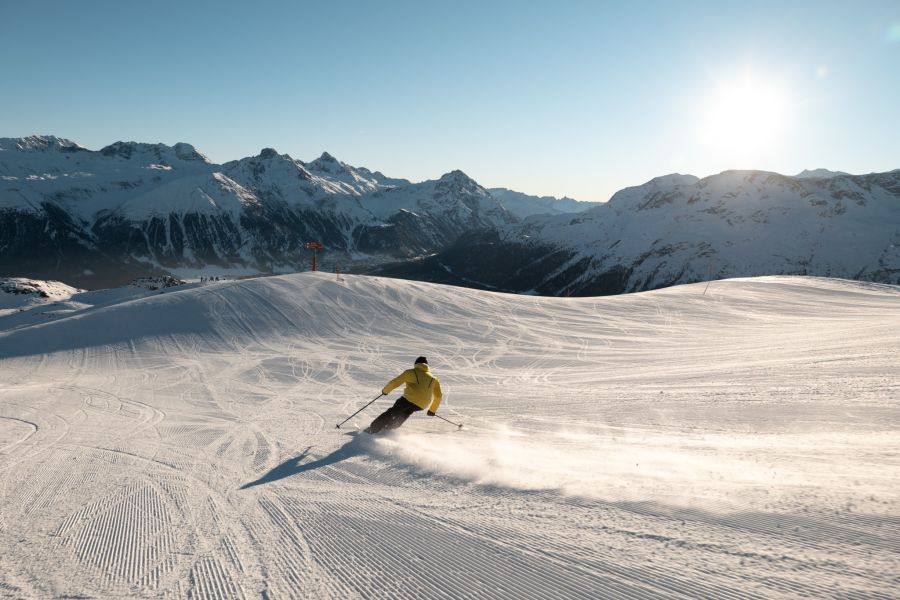 Markus Berger, a spokesman for Switzerland Tourism and Berno Stoffel, the director of the Swiss Cable Cars Association, have reported that business levels at Swiss ski areas this winter returned to about 85% of the level they were at before the pandemic began, on average.
They were interviewed on Swiss radio as the country's 21-22 season drew to a close. About a dozen Swiss areas remain open to the end of the month but most have ended their seasons.
It was reported that the Swiss season got off to a good start for early snowfall in most areas, only the more southerly resorts suffering from a lack of snowfall there. However for most areas a sunny late winter and spring after the snowy start coupled with virus restrictions easing kept business levels high through the Easter holidays.
Mt Berger noted that the drop in the number of foreign tourists due to virus travel restrictions continued but was compensated by an increase in the number of Swiss guests. Switzerland decided to effectively ban British arrivals in mid-December, by insisting on long quarantines for new arrivals, just as the season began, due to the surging omicron variant. The decision was quickly reversed but many trips were reported to have been cancelled as a result.
Mr Stoffel said that his members noted younger Swiss skiers in particular appeared to rediscover skiing as a leisure activity during the pandemic.