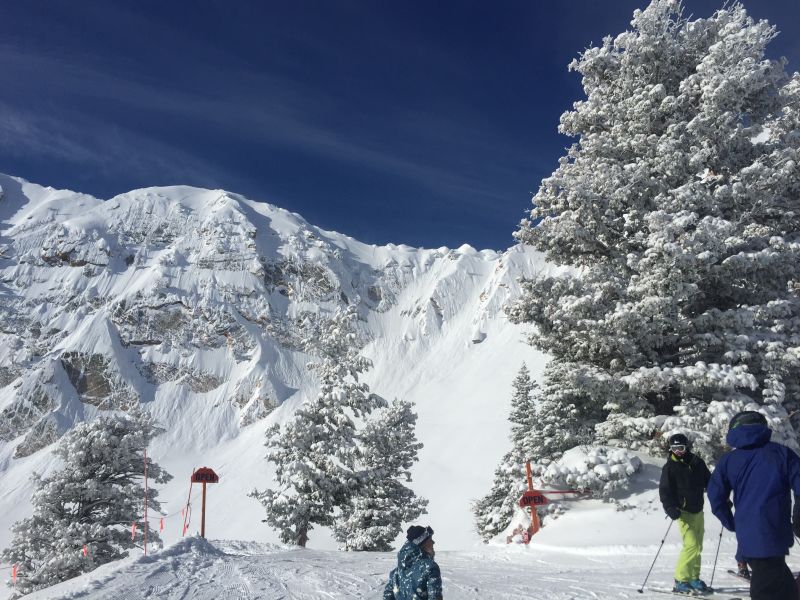 Club Med, the pioneer of the all-inclusive ski holiday, has announced they're returning to the US ski market after two decades with the unveiling of a new property planned for Snowbasin Resort in Utah, slated to open December 2024.
Club Med most recently operated a facility in the USA at
Copper Mountain
in Colorado but promise this new opening will be on another level and mark the brand's first-ever Exclusive Collection (5-Star) resort in the U.S. as well as being their first new resort in the U.S. this century.
Now ultimately owned by a Chinese group but still headquartered where the company was established in France, 70 years ago, Club Med has been upgrading its centres in Europe and building new mountain resorts in Japan and China. They also returned to the North American ski market this winter with their first mountain resort in Canada at the recently opened Club Med Québec.
"Our pioneering spirit has allowed us to successfully introduce our distinctive all-inclusive model to ski destinations worldwide and reshape what a traditional ski vacation looks like," commented the brand's President and CEO, Henri Giscard D'Estaing. "Our first resort in Canada, Club Med Québec, delivers an unparalleled year-round mountain vacation experience through boundless cultural touchpoints that pay homage to the region, and we look forward to working alongside our partners to showcase Le Massif de Charlevoix's incredible culture, warm spirit, and remarkable landscape. Looking ahead, we are delighted to bring Snowbasin their very first lodging property and introduce the spectacular region to travelers from all over the world."
The 5-Star Club Med Utah will be a 320-room resort the group says will, "combine American luxury with Club Med's renowned French savoir faire, along with architecture and design touches that integrate elements from Utah and its treasured history."
"Club Med is known for pioneering new destinations, and we are eager to introduce Snowbasin to travelers as well as bring the very first luxury all-inclusive mountain resort to the U.S.," added Carolyne Doyon, President and CEO of Club Med North America, who added, "Club Med Utah will give travelers additional opportunities to discover Utah's natural beauty and welcoming communities through a transformative mountain getaway experience."
The village will offer direct ski-in/ski-out access to surrounding slopes and offer something for every type of traveler, the group says, including families, couples, and meetings and events groups.
Accommodation options will include spacious 2-bedroom Deluxe rooms & Family Suites, while private Penthouse Suites will be available for those seeking added luxury.
Club Med will offer its award-winning children's clubs from 4 months to 17 years old for families seeking a more tailored, family-fun experience. In addition to all-day dining available at the resort's restaurants and lounges, guests can also enjoy included group ski and snowboard lessons, lift tickets, and a heated swimming pool during the ski season.
Snowbasin
is located 45 minutes from Salt Lake International airport which receives 395 daily non-stop flights from 90+ international destinations, providing accessibility to travelers from all over the world. The region offers more than 300 days of sunshine as well as "The Greatest Snow on Earth®", with access to Olympic slopes, ski runs for all levels, and one of the highest vertical drops in North America.
The Club Med project is part of a larger master plan recently announced by Snowbasin for the mountain, which also includes additional beginner ski domains, new lift infrastructure and retail and lodging areas at the base.
"Club Med will bring distinctive high-quality development to Snowbasin, building on a superlative ski experience and decades of careful stewardship and investment into Snowbasin from our owners," says Bruce Fery, CEO of Grand America Hotels and Resorts. "Club Med will showcase the beauty and excellence of Snowbasin to a largely international clientele, which will benefit the entire region."