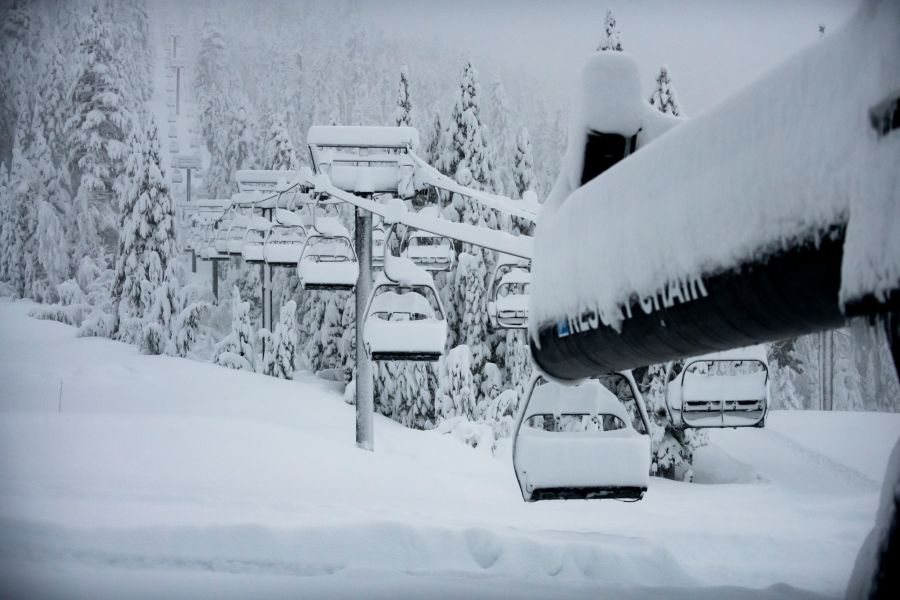 Ski resorts along the West Coast of the US are scrambling to open after a huge snowstorm left 40-80 inches (1-2 metres) of snow lying on their previously bare slopes.
A warm, dry fall had left some running almost a month late on planned opening dates after an unprecedented late-October snowfall was followed by nearly eight weeks of unfavourable weather for snowfall or snowmaking.
California has seen particularly heavy snowfall with The Palisades reported five feet (1.5 metres) of snow at resort level and more on its upper slopes. Mammoth said its summit signpost which is 24 feet (8 metres) high had been buried by drifts.
Among ski areas planning to open in the next few days are
Homewood
Mountain Resort today and
Diamond Peak
tomorrow.
The volumes of snow means resorts need to dig out lifts and access roads and make slopes avalanche safe before they can open. Most that were open prior to the storm's arrival at the weekend were closed over the past few days due to blizzard conditions and dangerous amounts of snow.
The forecast for the next week or so up to Christmas is for a return to sunny, calm weather so it is looking promising now for the peak Holiday season.