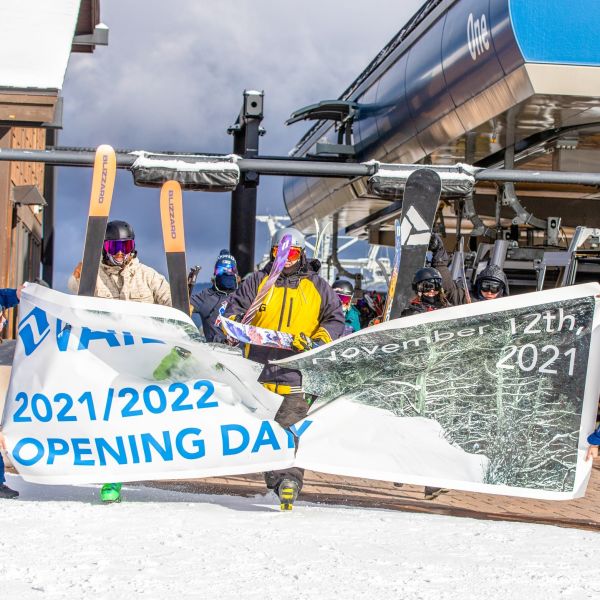 The largest ski area in the USA, Park City in Utah, won't be opening this Friday 19th November as it had planned.
Despite a series of snowfalls in the Rockies and across western North America over the past month, warm spells have melted much of the fresh fallen snow away and made it difficult to run snowmaking machines long enough to build bases.
Park City
's parent company,
Vail
Resorts, has already opened three of the six ski areas open in Colorado, which make up 75% of all the ski areas currently open in the US, including
Breckenridge
and Vail which opened yesterday (pictured above). They have not yet issued a revised date for Park City opening.
Warm weather is a problem across North America at present. Last year the first ski area to open was in the Midwest, in mid-October, but nowhere has been able to open there yet. Similarly on the East Coast only
Killington
in Vermont has opened so far with one run from machine made snow.
One of the biggest October snowstorms on record led tom Mammoth,
Palisades Tahoe
and
Boreal
opening for Halloween weekend, but two of these have subsequently closed with the snow melting away again and only Mammoth staying open.
Most US destination resorts try to open before the last week of November to accommodate the Thanksgiving holiday market but this year it's looking like it might be a challenge for some. Dozens are currently scheduled to open next weekend.