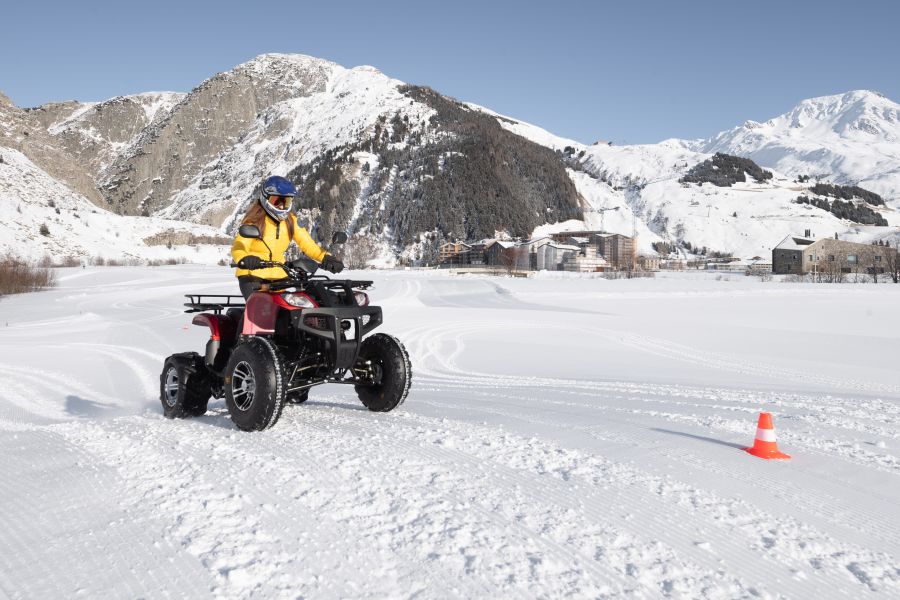 Ski resorts continue to offer more and more alternatives to JUST skiing or boarding on the snow, and there's also an onus from most in doing things in an environmentally friendly way.
So petrol heads will find it increasingly harder to find ice circuits to skid gas-guzzling cars around, with many of these already now offering electric cars instead and the other old favourite of snowmobiling is also switching to electric versions.
This winter the leading Swiss resort of
Andermatt
has an exciting new activity along similar line – E-quad biking. You can rent the electric quad bikes by the hour and ride them on a special track over to Hospental – about 3km/2 miles away. Drivers must be 18 or older and hold a full driving licence.