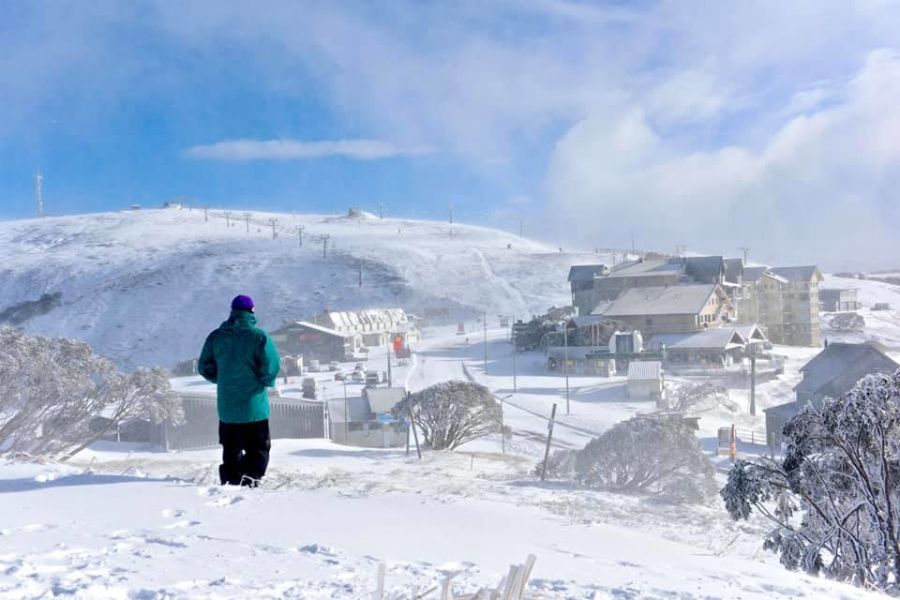 Australia's ski areas have been celebrating a significant pre-season snowstorm that has brought up to 10cm (4 inches) of fresh snow to the country's ski slopes.
The 2021 ski season is due to begin there in 4 weeks' time and so anticipation is high, especially as resorts are hoping for a much better winter than 2020, as Australia currently has low virus rates and most businesses are able to operate.
Last winter a spike in infections in
Victoria
left most areas there closed for almost the entire season.
The past week saw snow flurries on Monday-Tuesday and more significant snowfall over Thursday-Saturday. The cold weather has also allowed ski areas to start conventional snowmaking.
The short-term weather forecast is for continuing low temperatures.
In fact, the Australian ski season has already started, kind of, with the small
Corin Forest
centre opening a beginner slope and small terrain park a month ago using snow manufactured in plus temps by their all-weather snowmaking system.