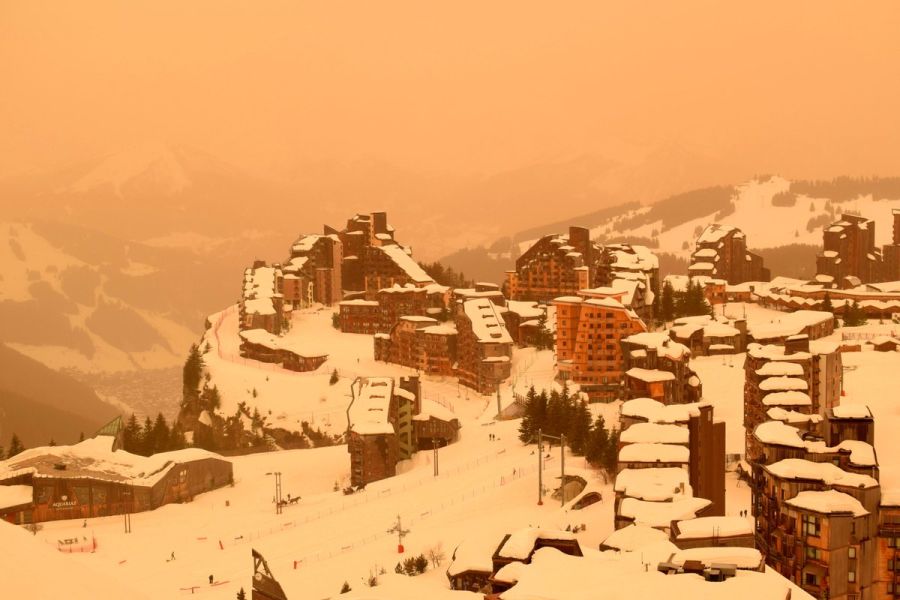 The French Alps woke to a coating of red sand this weekend beneath apocalypic skies.
The picture above shows
Avoriaz
.
The lifts remain closed but it's not the end of the world yet (even allowing for Brexit and Covid). This is not such an unusual event as the Sirocco wind often brings some of the Saharan sand to the Alps, but rarely in the quantities seen this weekend.
Skies were dark in
Chamonix
as eerie twilight continued all day: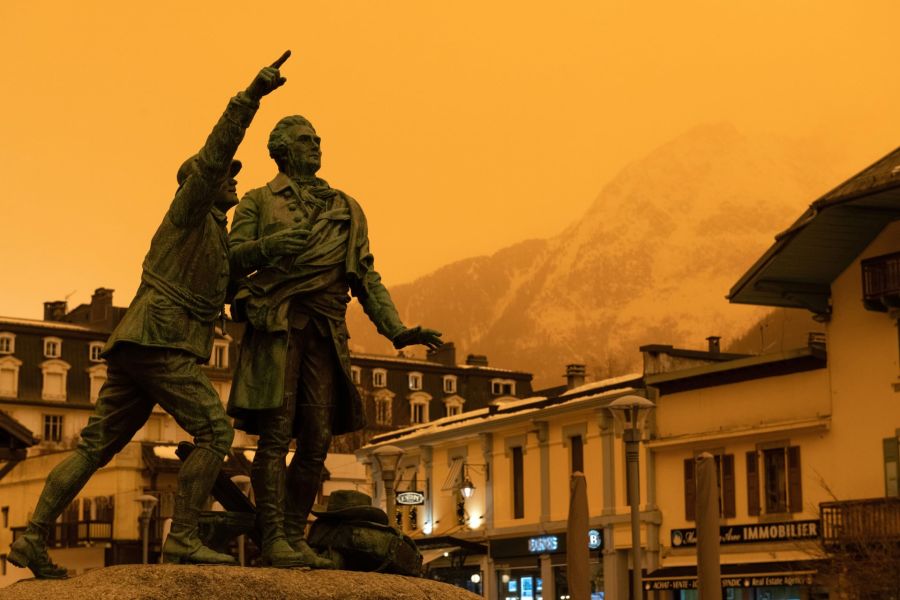 Nearby in Saint Gervais a similar gloom enveloped the resort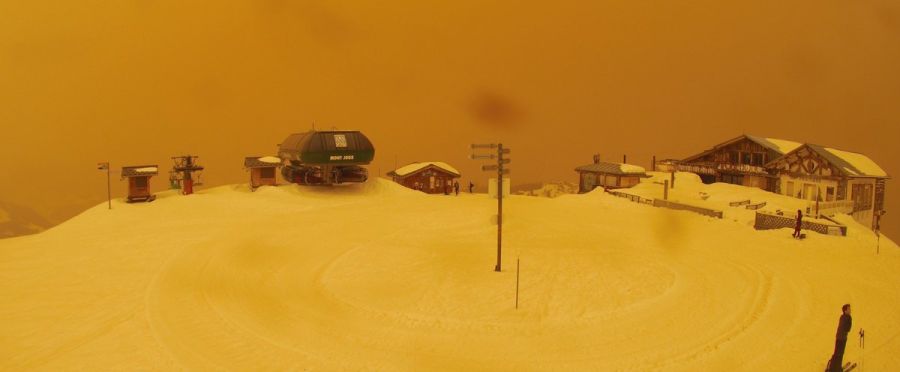 In the Pyrenees, there was a stark contrast between sand-strewn and freshly fallen snow from one day to the next. This photo is from Ariege: