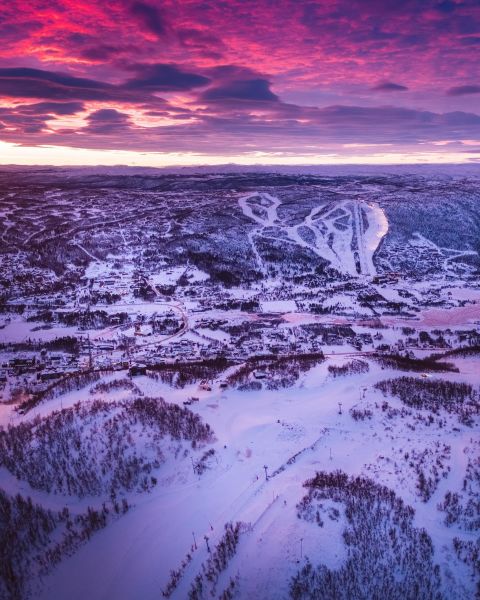 Of the 41 European countries that have ski areas operating outdoors relying on real snow 27 of them expect to have at least one centre open over Christmas Day.
But it is a very complicated picture.
Austria, for example, will allow its ski areas to open, without tourists, from Christmas Eve.
Scotland on the other hand, allows skiers to visit from a very limited part of the UK at present, but will close its slopes completely for at least three weeks from 26th December as part of a national lockdown.
France has opened its ski areas and has most outdoor sports on offer including ski touring, but won't open its ski lifts for uplift until at least January 7th.
Germany and Italy are in full national lockdowns and Iceland appears to be allowing children to ski on its slopes in certain circumstances, but not adults at present.
In Spain and Switzerland most ski areas are open but some are not.
Of the 14 countries that will not have any ski areas open (or at least ski lifts to operate) at Christmas it appears eight of these are preventing ski areas opening due to virus-operating restrictions.
These include the major ski nations of Andorra, France, Germany and Italy as well as less well-known ski destinations Belgium, Denmark, Greece and Montenegro. But the plan for a pan-EU Christmas closure appears to have failed with about 20 EU nations opening their ski slopes.
The remaining five countries do not appear to have enough snow to open so far, but look like they could open if they did.
Although ski slopes may be open, the businesses in ski resorts that are open vary with some countries closing hotels and/or shops and/or restaurants, or allowing them to open for limited hours, apres ski is widely banned.
Travel between countries is also very difficult / not advised or not allowed depending on where you live so most ski areas are open for local skiers only.