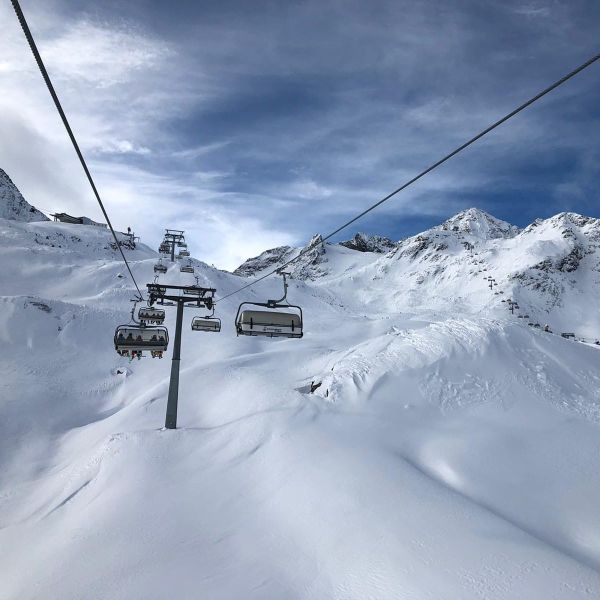 Austria's young leader Sebastian Kurz has announced that the country's ski lifts will be able to re-open from Christmas Eve – but crucially only for local people, with hotels remaining closed and no "winter tourism."
That will be the position for two week, then ski tourism may resume, with hotels and restaurants re-opening, from 7th January, 2021, although it appears that depends on how things go with the pandemic.
Austria has been under intense pressure to agree to a plan from France, Germany and Italy to close ski slopes until January. It had initially rejected this noting it would cost the economy an estimated €2 billion.
Yesterday media stories hinted Austria had decided to join the EU plan after all, and today's announcement appears to be a compromise.
To further prevent incoming skiers from other countries reaching Austria for Christmas the government has introduced a 14 day quarantine on arrivals from countries with more than 100 infections per 100,000 people, which can be ended early with a negative test after five days.
A number of Austrian ski areas were blamed for the spread of the virus in February and March due to their lively, mass-participation apres-ski scenes, but Austrian resorts have been stressing they would have none of that this winter and a long-list of other measures in place to prevent pandemic spread. 10 Austrian glacier areas had been operating at the end of October when the country went into its second lockdown, some since June.
It is unclear if Austria's decision will weaken the resolve of the French and Italian governments to ease their proposed complete shut-downs of their ski areas. The populations in these regions are increasingly angry and Italian regional leaders have been suggesting something similar to the Austrian plan as a compromise.
In France ski resorts do plan to open for Christmas and new year tourism, but not to have the ski lifts operating, so it would seem more complex there to only open lifts to locals if the French government were to have a change of heart.
Other developments on Wednesday included the French government announcing the introduction of border checks with Switzerland aimed at stopping French skiers popping over the border to ski, and the regional government for Aosta passing a 'law; that allows ski areas there to open at Christmas, but it's thought this will be cancelled by the national government.