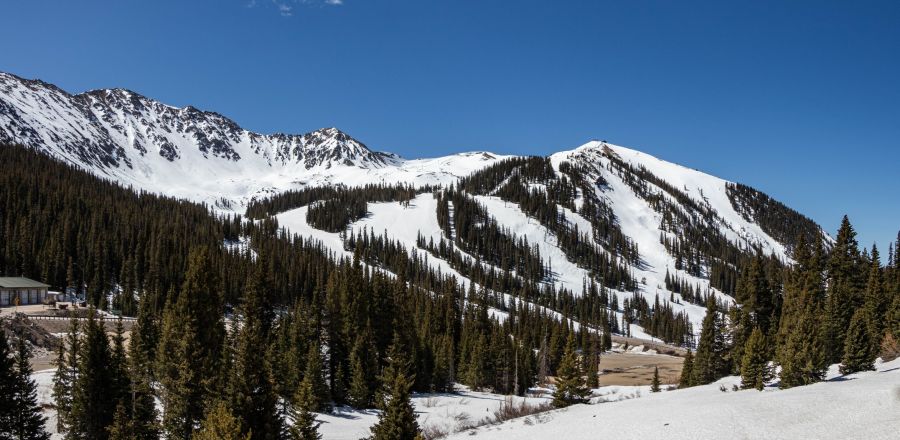 It looks like there may be more ski areas operating in May than there were in April in the US – although the picture remains fragmented and uncertain.
Mt Baldy ski area in Southern California caused a stir in late April when it re-opened for a few weeks saying it could offer better social distancing and hygiene than other resuming activities like golf courses. However the late April date was already outside its normal snow season and it closed again last Sunday May 3rd.
The next American ski area to reopen currently looks like being
Timberline
on Mt Hood in Oregon, the continent's only near year-round ski area (in a normal year) which operates on a permanent snow field which is not quite classified as a glacier.
The governor of Oregon has been easing restrictions and says she will allow ski resorts to re-open, they're just waiting on the executive order with the details.
In the meantime Timberline say they are trying to re-hire staff they had to lay-off nearly two months ago, if they want their jobs back, and also have a whole new selection of jobs which entirely involve maintaining hygiene and disinfecting lifts and other public areas frequently.
Another Oregon area, Mt Bachelor, says it will consider its plans once the executive order is published.
Along with these two areas a small centre called
Wild Mountain
in Minnesota opened a terrain park with hike-up access on Saturday 9th May and the only summer-ski only area in the US,
Red Lodge Mountain
on the border of Montana and Wyoming says it intends to open for its short season on May 30th.
In addition, a proposed easing of the current already-part-eased lockdown in Colorado may allow
Arapahoe Basin
(pictured yesterday) to re-open.
Other areas that have not ruled out re-opening if permitted and a safe-enough and viable way can be found to do it whilst there's still snow lying include Mammoth,
Squaw Valley
,
Snowbird
and Whistler.