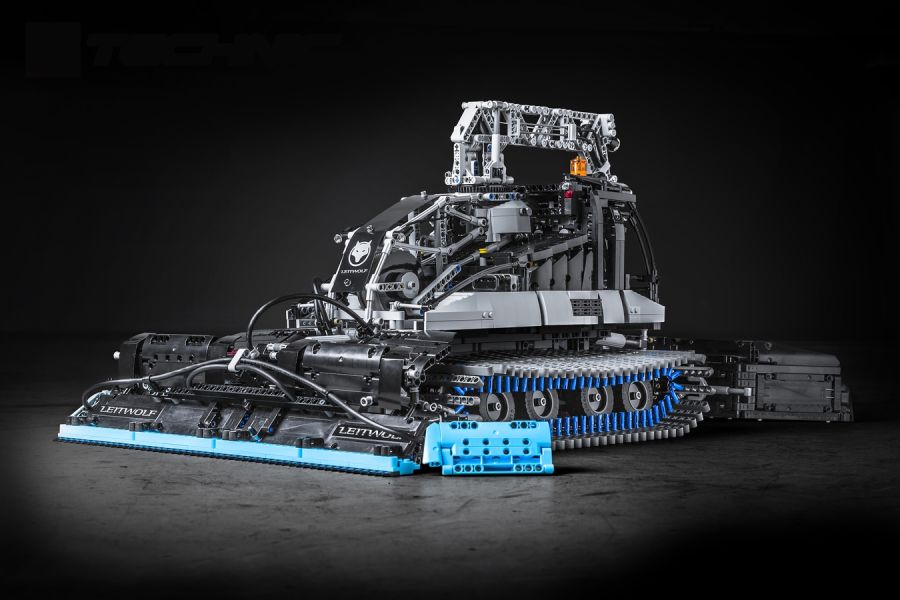 A fully-functional Lego model of a Prinoth Leitwolf is likely to go in the production after the project received more than 10,000 supporters on Lego's ideas website.
The Leitwolf is the top of the range snow-groomer from the Tyrolian firm Prinoth. It is a powerful machine able to prepare the ski slopes: the front blade removes the bumps, while the rear tiller transforms the surface to a perfectly smooth groomed piste. A winch is mounted at the back for grooming steep slopes.
"The model is fully remote-controlled, and all the functionalities of the real model are working," Leitner say.
In order to go into production Lego require 10,000 supporters to register their support for a new design on their site within a year. The project launched in February 2018 but was granted a bonus 182 days in the middle of that year when it reached 1,000 backers and a further 182 days when it reached 5,000 supported in late August 2019. A final push by is backers got it over the 10,000 threshold and into 'consideration for production' just before the extended period allowed ended.
However, Lego now need to look in detail at the feasibility of producing the model.
Lego launched a Lego City ski resort set last autumn but that does not have a groomer in it.