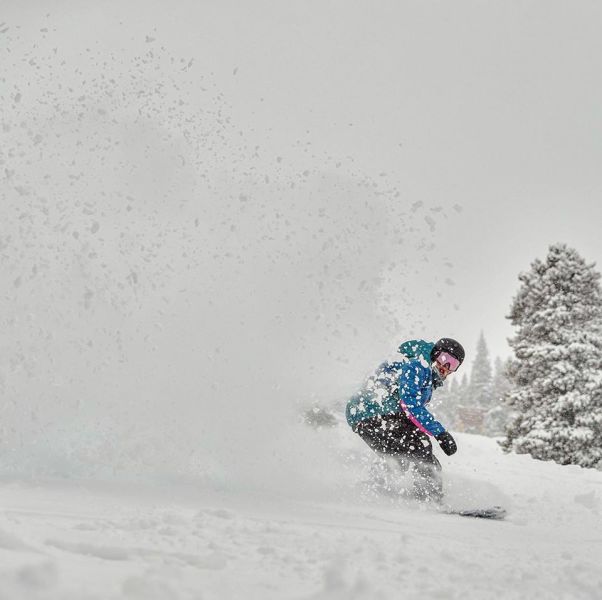 Two major storm systems are currently beginning to impact ski areas on both sides of North America bringing expectations of some big snow accumulations over the next 48-72 hours.
The first of these have been reported in Colorado and Utah this morning (there), with ski areas reporting 20-50cm of snowfall since yesterday (8-20 inches).
Among the biggest winners were
Breckenridge
in Colorado (pictured above) and
Snowbird
in Utah, both reporting 48cm (19 inches), with
Steamboat
and Copper mountain both posting more than a foot (30cm) of powder too.
The snowfall has also continued up in Wyoming where several resorts, including Jackson Hole, reported their snowiest ever Januaries.
Jackson Hole reported 45cm (18 inches) more snow since yesterday.
Ski areas in BC, Canada and Washington State, USA, in North America's Pacific Northwest region, continue to get the heaviest snowfall, although they've also had periods of rain in recent weeks.
They have the continent's deepest current bases at up to 428cm, however
Andermatt
in the Swiss Alps has re-taken top spot for global snow depth in recent days with a 430cm base following 80cm of snowfall earlier this week.