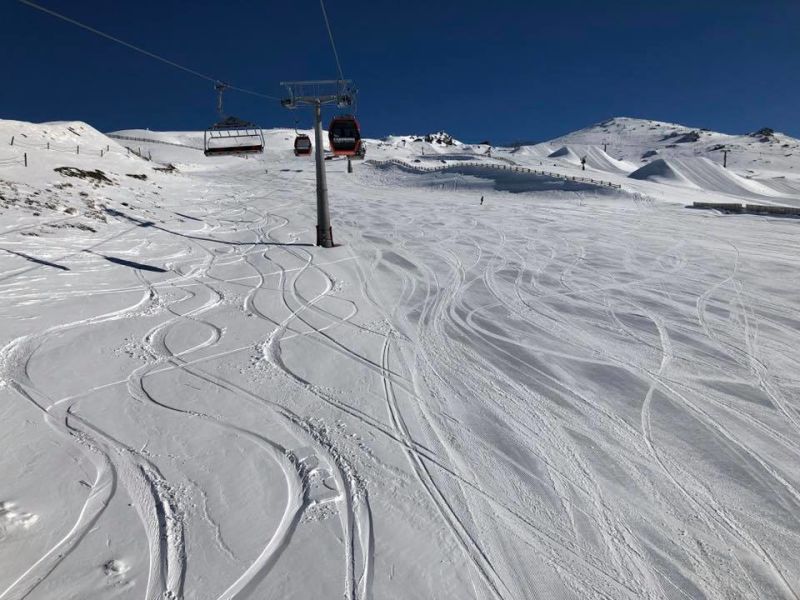 Although the last ski areas still open for winter 2019 in the southern hemisphere closed a week ago in South America and Australia, two areas are still operating in New Zealand.
Cardrona on the South Island has a base of 25-110cm and is still almost fully open with 38 or 40km skiable and all lifts operating.
This is the last weekend of the 2019 season here but skiers and boarders have enjoyed great conditions today, even though it is now the latter half of spring south of the equator, after fresh snowfall overnight were followed by blue skies.
The other still-open area is Mt Ruapehu on New Zealand's North Island. Here there are two un-linked areas on the mountain,
Turoa
and
Whakapapa
. It is reported to be the end of the final full week at Turoa too, although it will re-open next weekend. Whakapapa will stay open this coming week and then re-open one lift at weekends through November (the final month of meteorological spring) if the weather is good.
Both areas have around 2.8 metres (over nine feet) of snow lying on upper slopes.