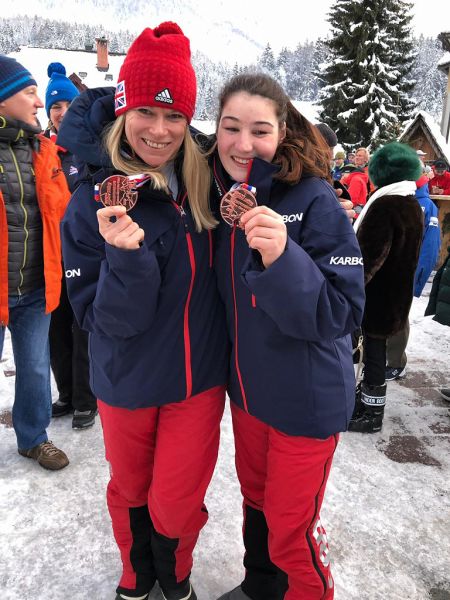 [img]
National Schools Snowsport Week – a special week when English school children are encouraged to try skiing or boarding - is back this month and kicks off next Monday, 24th June.
Organised by Snowsport England, this will be the fourth National Schools Snowsport Week, year and with over 3,500 young people taking PART, it is set to be the biggest yet.
Many dry ski slopes and indoor snow slopes across England will be running free or discounted taster sessions to give school children people from all backgrounds the chance to take up snowsports.
Snowsport England athlete ambassadors include Paralympic champions Menna Fitzpatrick MBE and Jen Kehoe MBE, who are backing the National Schools Snowsport Week and will be lending their support on the campaign.
 "I started skiing when I was five years old and now compete all over the world alongside Jen. It takes hard work, but we always have fun - I am really looking forward to inspiring the next generation of potential snowsport champions!" said Menna Fitzpatrick, who will help launch the Week with a media event at Chill Factore in
Manchester
.
"For many young people this will be their first time on skis or snowboards and for others it will be an opportunity to try a different snowsport discipline, for example freestyle, racing or ski/snowboard cross," said Tim Fawke, CEO of Snowsport England, adding, "We want to show that getting involved in snowsports is accessible for everyone, whatever their background, and it's a fantastic opportunity for young people to make new friends, learn new skills and improve their physical and mental health and wellbeing."