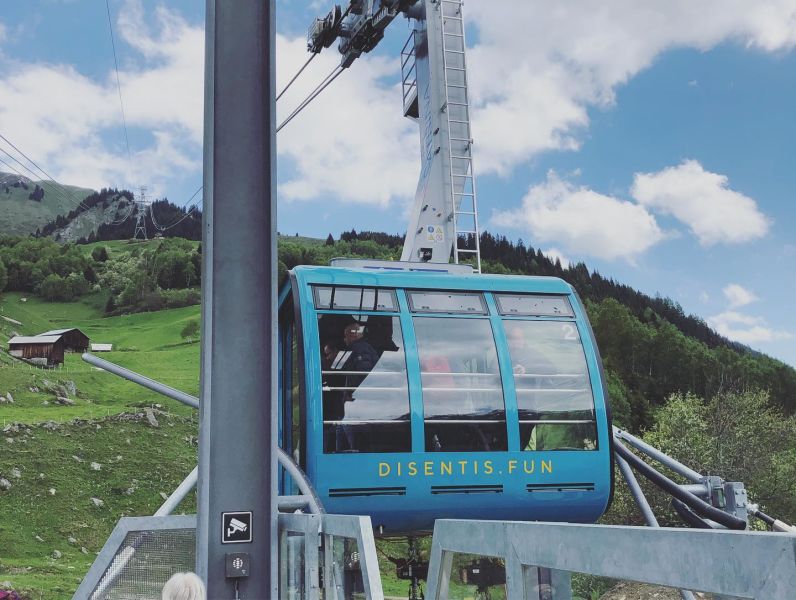 Another part of the huge project to connect three ski resorts along the borders of the Swiss cantons of Graubünden and Uri has been completed.
The ski areas of
Sedrun
and
Andermatt
were connected in one direction in Easter 2018 after a five-year project and ten-year plan reached fruition and more than CHF 100 million invested in lifts and other ski area upgrades. The two-way connection opened in December.
This week a new cable-car lift serving a third village,
Disentis
, has also been completed ready for next winter when the area, marketed as the largest in Central Switzerland, will offer a total of 180km of piste (up from 140km last winter).
The new CHF 24m lift connects skiers with the 2,203 metre high Cuolm da Vi. It can carry up to 70 people per six-minute ascent of 724 vertical metres giving an approximately 600 people per hour capacity.
The lift will be open for this summer season as well as next winter but the start of the summer season is reported to have been put back to June 22nd due to all the snow still lying. Andermatt had some of the deepest snow in the Alps all winter posting a 20 foot/6 metre base for much of 2019.