Tignes, France, December 2018
A complete contrast to the day before, Tuesday dawned bright and sunny albeit still to the accompaniment of avalanche control blasts.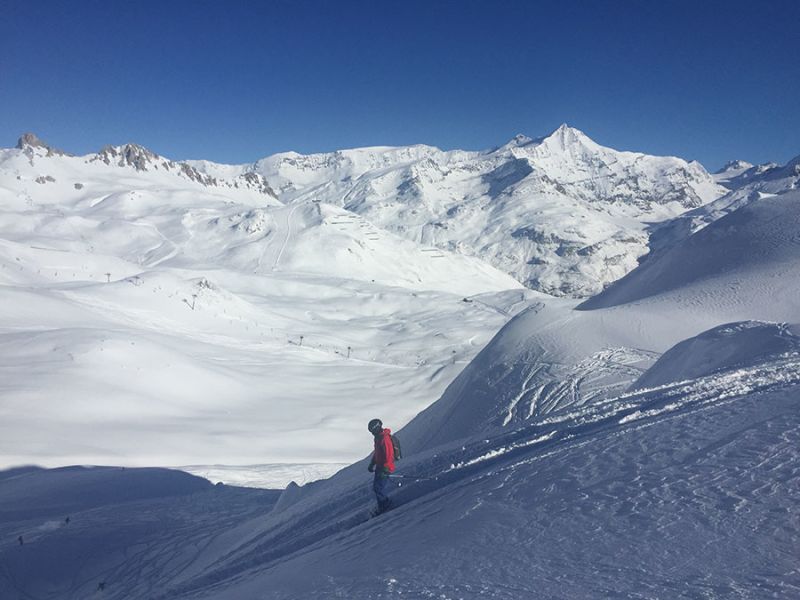 The local avalanche risk level had been dropped to Level 3 (that's still "Considerable"), but Henry (of Henry's Avalanche Talk) was warning of instabilities and risks at altitude due to considerable wind transport over the previous few days. Conservative route choices and pitches angled less than 30 degrees would again be the order of the day...
Off-Piste Course Morning 2 (with Lee)
All the Snoworks instructors seem adept at pacing the groups (and matching the members at similar speed and ability levels) and this morning was spent stretching us on relatively shallow sections of less-exposed slopes. More fabulous, creamy powder interspersed with the odd patches of wind-scoured crust as we covered considerable ground including the Val d'Isere side of Toviere and the Chardonnay bowl...
We made tracks...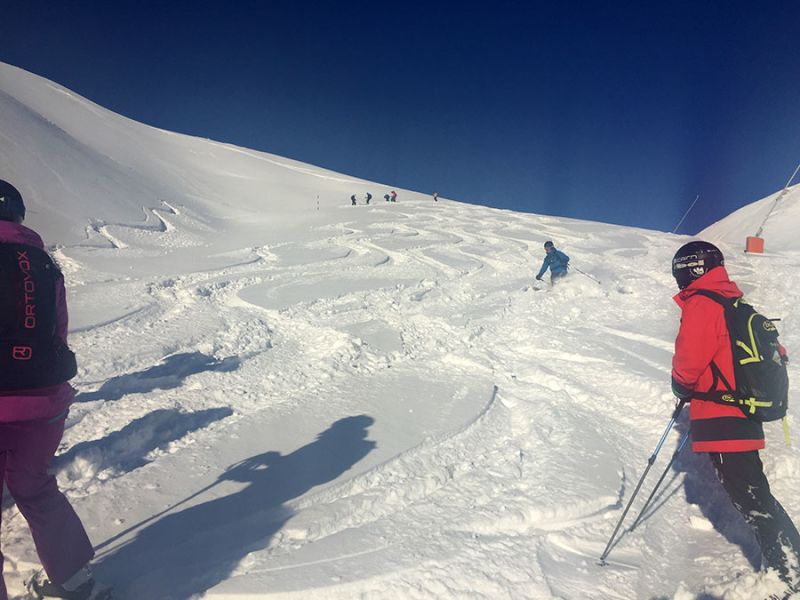 ...and more tracks...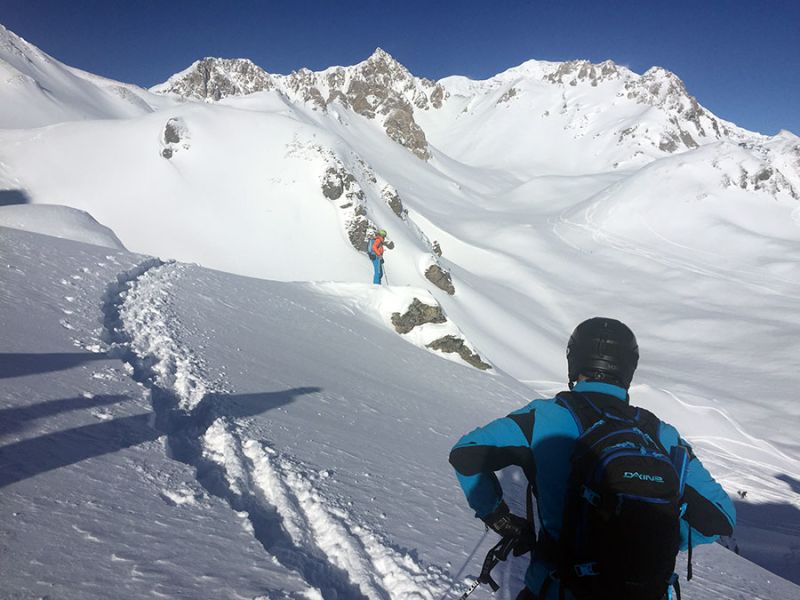 ...then we made some tracks...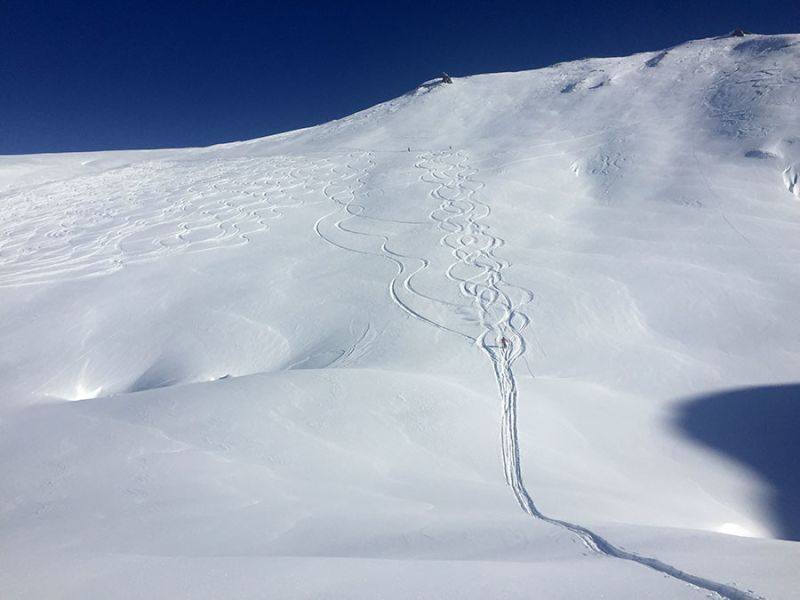 ...and it was good!
Lesson Learned - that, just sometimes, it really is entirely appropriate to whoop and holler!
Lunch was a massive burrito from
Tignes
Cuisine (fast, tasty food at very reasonable prices - nice one guys!) and then it was time to go and learn more about the snow pack...
Off-Piste Safety Afternoon 2 (with Nick)
After a quick discussion, Nick (the instructor) and Rick (the guide) decided we should dig a snow pit and investigate the snow pack. So somewhere off the top of Palafour they spotted a suitable accumulation and we set to work.
This was a chance to practice "team digging" and we split into 2 teams of 3, rotating rapidly in turn between digging, clearing and resting - a highly efficient way to move quantities of snow.
We dug 'til we hit grass, which turned out to be close to 3 metres from the surface!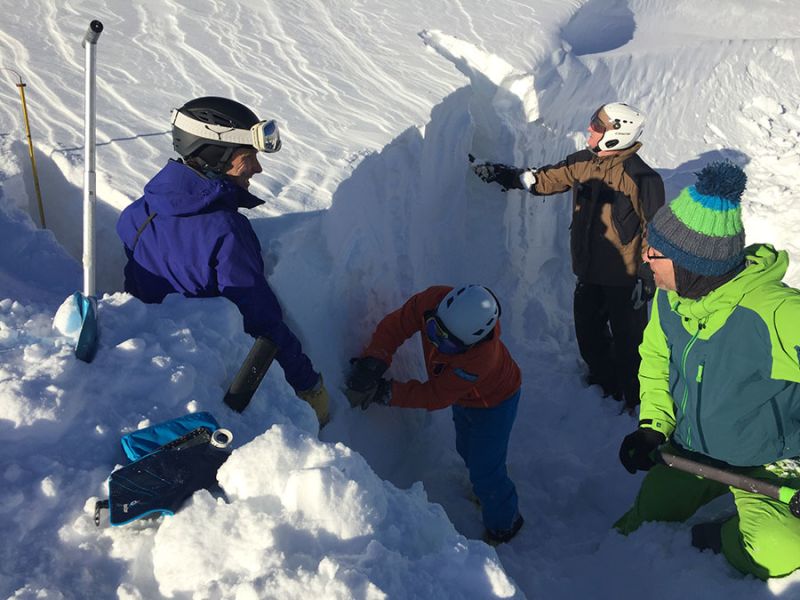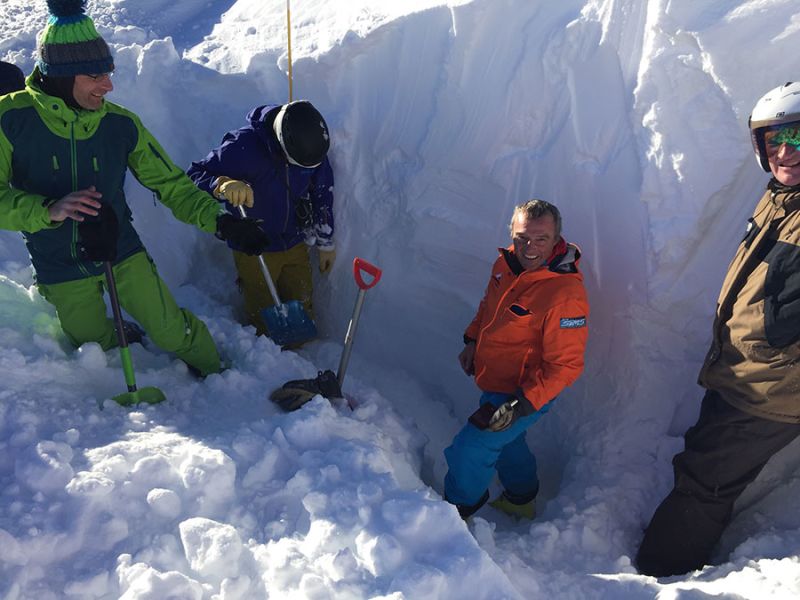 The snow pit was almost two whole Nicks deep!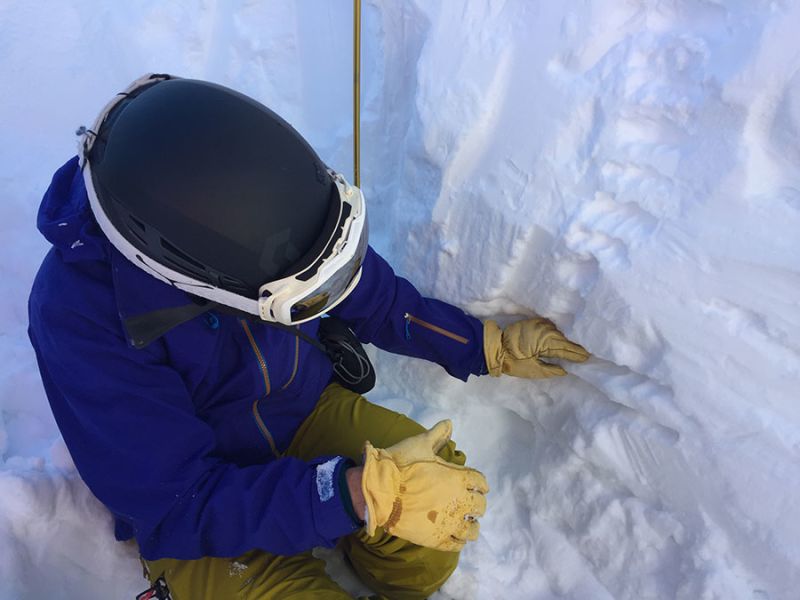 An icy layer deep in the snow pack
There were some interesting variations in the snow pack going from the surface; it looked as if a metre or more had been dropped by the most recent storm, below which there was an increase in density over a layer of icy crust (presumably from about 10 days previous when there had been rain to about 3,000 metres). Right at the base was a 15cm layer of what appeared to be "depth hoar" - large ice crystals with no real bonding, looking very like caster sugar.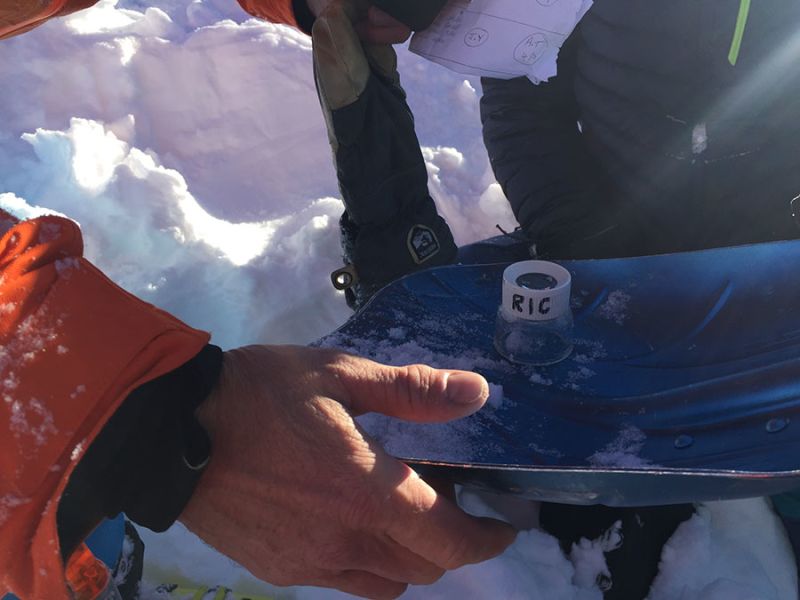 To finish off, we made two cuts about a skis length apart and made Nick stand on it to find where the resulting block would fracture;it did so - with some encouragement - at a couple of points where changes in the crystal structure could be observed.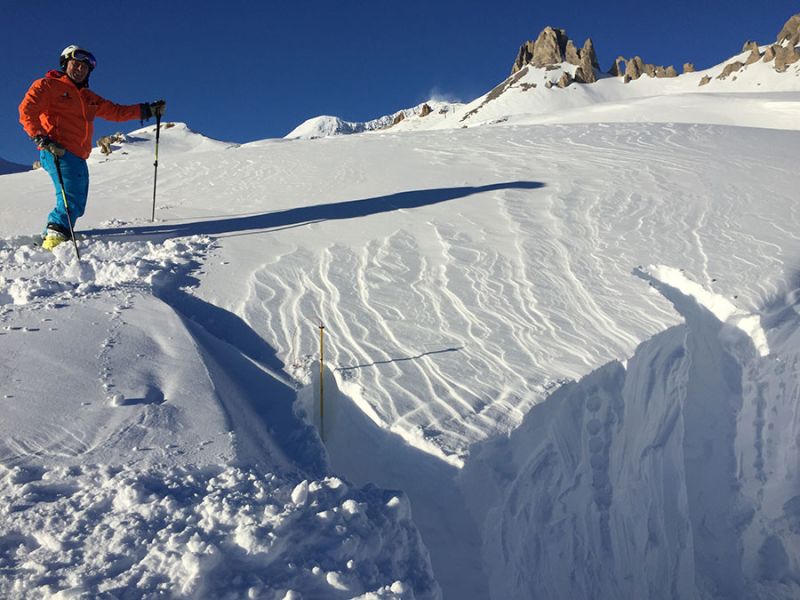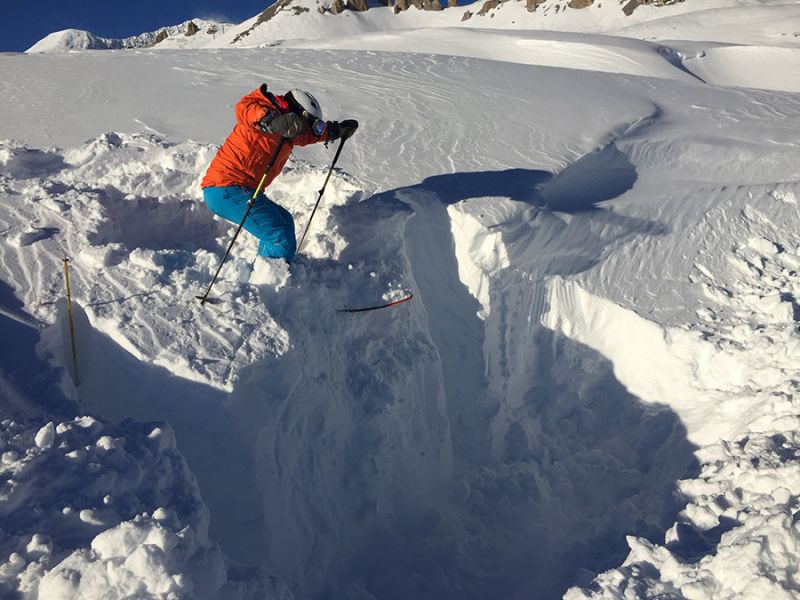 Lesson Learned - Snow pits can turn out deeper than expected (!), and are specific to that point on the terrain - although the major layers within can give clues as to what lies elsewhere.
More skiing followed, away from the pistes and into the "Golf" terrain eventually leading down to the bus-stop between Val Claret and
Tignes Le Lac
. These were repeated pitches of powder interspersed with route finding along and around ridge lines - with regular stops for Nick and Rick to point out terrain traps, fracture points, cornices and so on.
At every point, there was discussion of where we were going - and why - and the options available to minimize exposure.
Another excellent day.
Both courses are specifically off-piste and, as such, require the use of transceiver, shovel and probe. If you're starting to leave the piste regularly then you should have your own, but Snoworks provide packs for any course attendees that need them.