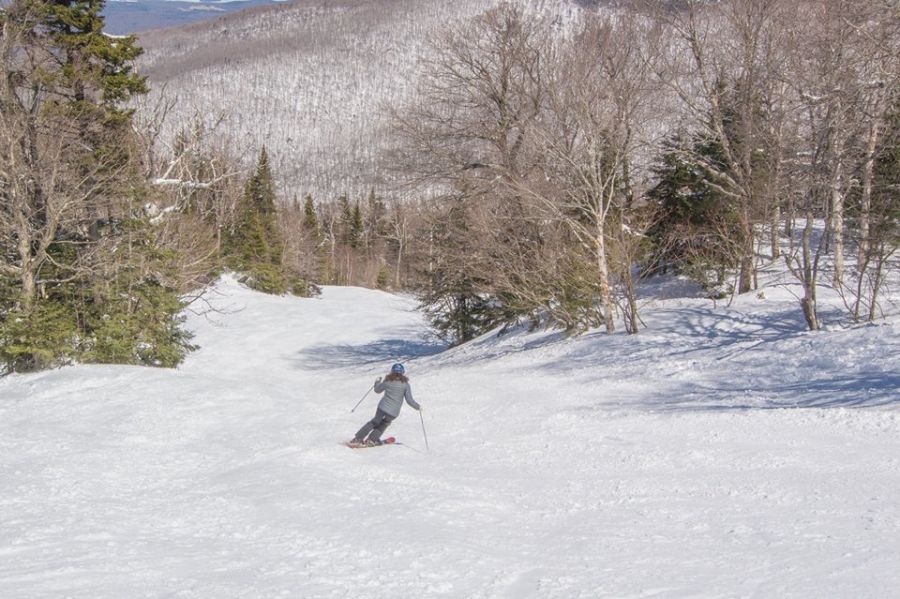 What may be a record number of US ski resorts have stretched their seasons in to May.
Snow was falling in Califiornia, Utah and the Midwest (with a dusting in the East) on April 30th and May 1st and it is this cold weather which led some ski areas to stay open to May 1st, and others to announce they'll be opening this coming weekend.
There have been a few novel twists too with ski areas having a bit of fun with their spring openings.
Two ski areas in Michigan, Mount Bohemia and Boyne Mountain Resort, are reported to have bet each other on which will stay open longer. The loser will make a charity donation of $1000.
Elsewhere Bristol Mountain in New York State opened for just a few hours on May 1st just so that it could say it had been open in to May for the first time ever.
In addition Jay Peak and
Sugarbush
in Vermont, Wildcat in New Hampshire and
Sugarloaf
in Maine will all be open this weekend.
North of the border Mont
Sutton
in Quebec says it will run its lifts in to the evening during daylight hours this weekend so long as there are at least two people on the lift at any one time.
Apart from the two resorts in Michigan the only resort East of the Rockies known to be planning to open beyond Sunday is
Killington
in Vermont which says it will stay open at weekends, "so long as the snow lasts."