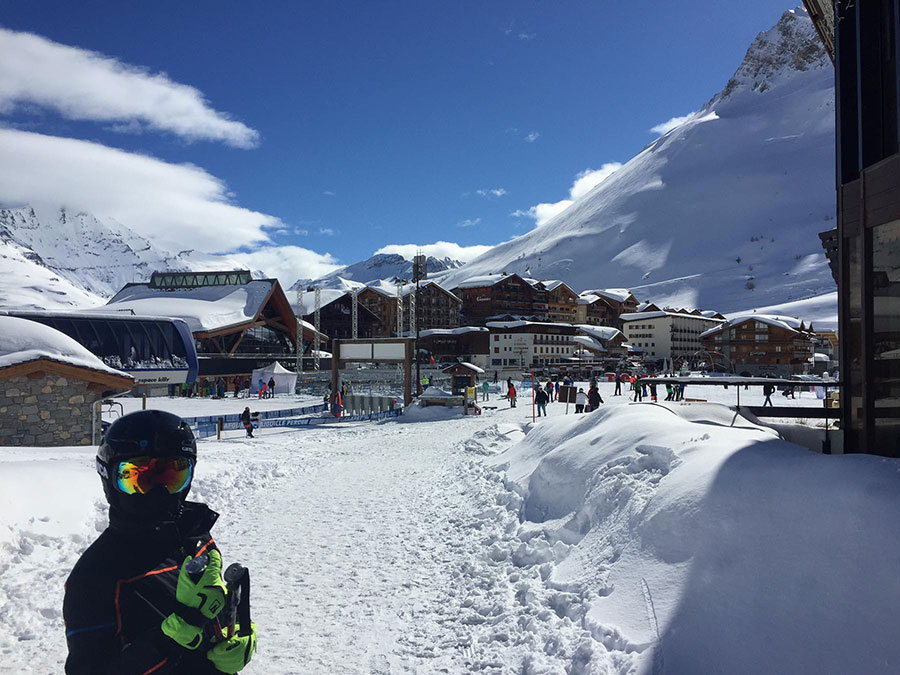 Tignes le Lac
Note :- this trip was taken between the 9th and 15th April 2018, and the photos show snow conditions at that time. At the time of writing - 24th April - warm weather has reduced snow depths but conditions above 2,500m are broadly similar and there has been further snow at altitude since.
Tignes is open until May 6th, and cooler weather - with more snow (!) - is forecast for this coming weekend.
This was all booked very much last minute after spotting some cheap flights out of our local airport, and we chose
Tignes
for the altitude, likelihood of fresh snow, and the convenience of a modern and well-connected lift system. Our previous trip had been in December 2016 with considerably less snow than we expected to find this time...
Overall Impressions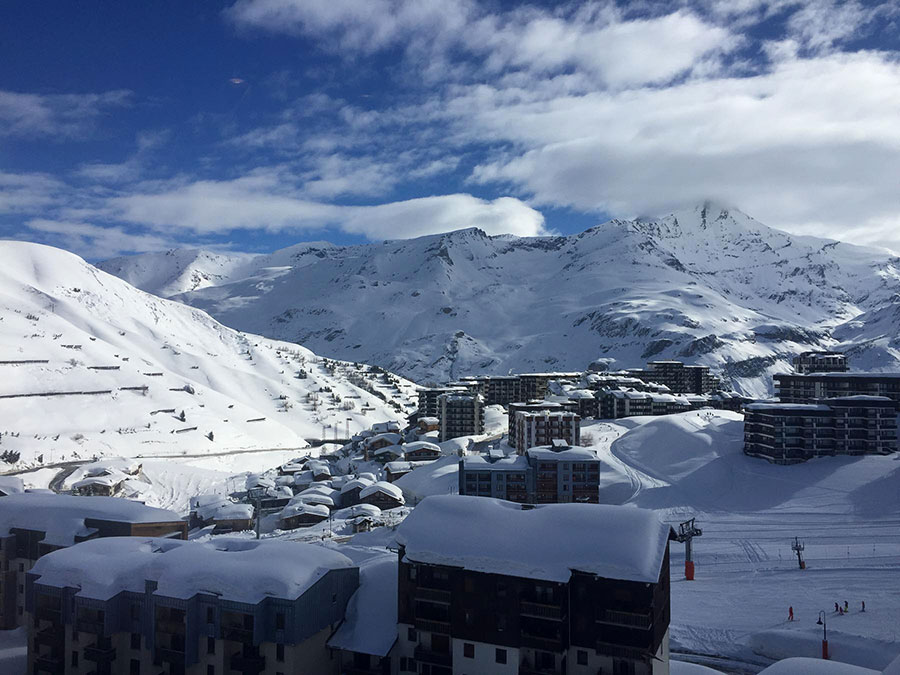 Looking from Tignes le Lac toward Le Lavachet
For us, Tignes works and works really well. There is a school of thought that says "high-density" accommodation is more efficient for ski resorts - with less overall impact on the surrounding environment - than chalets sprawling in all directions, for example. If you take that on board then Tignes makes perfect sense.
There doesn't seem to be anywhere that's more than a short walk to a lift, or - failing that - a stop for one of the frequent buses that circulate continually between and within the villages.
As with our previous trip, we had good, friendly service - literally - everywhere we went.
Skiing and Snow Cover
So, what about the skiing? In short, it was fabulous.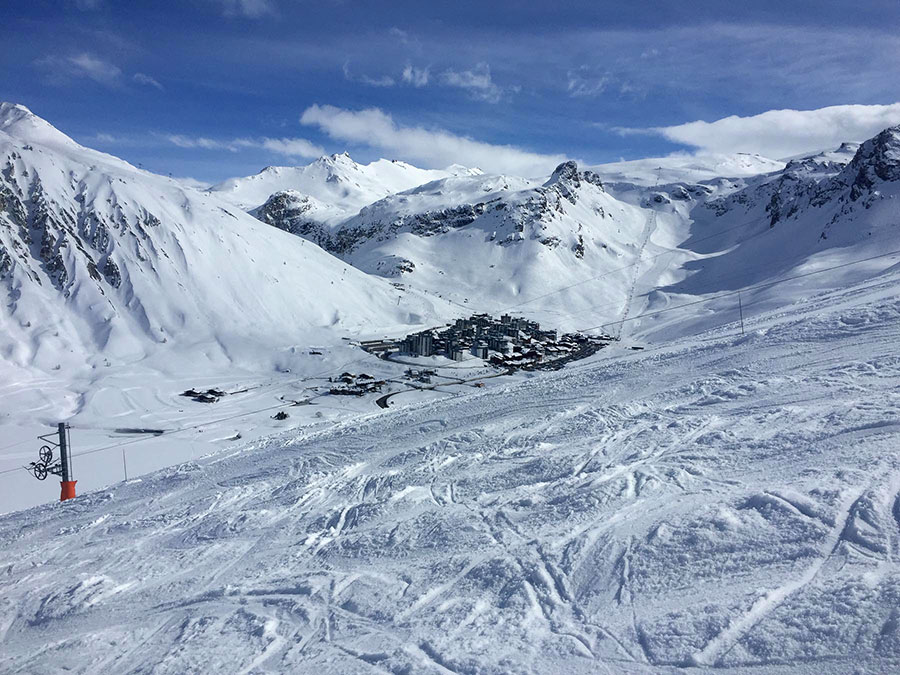 Tignes Val Claret, amongst tremendous April snow cover - all over everywhere!
As we all know, snow fall this winter has been exceptional and good snow cover really brings Tignes vast terrain to life. Off-piste avalanche risk was high, with huge amounts of snow and warming weather, throughout our stay but we were never short of interesting "side-piste" and mellow, less-exposed pitches to explore.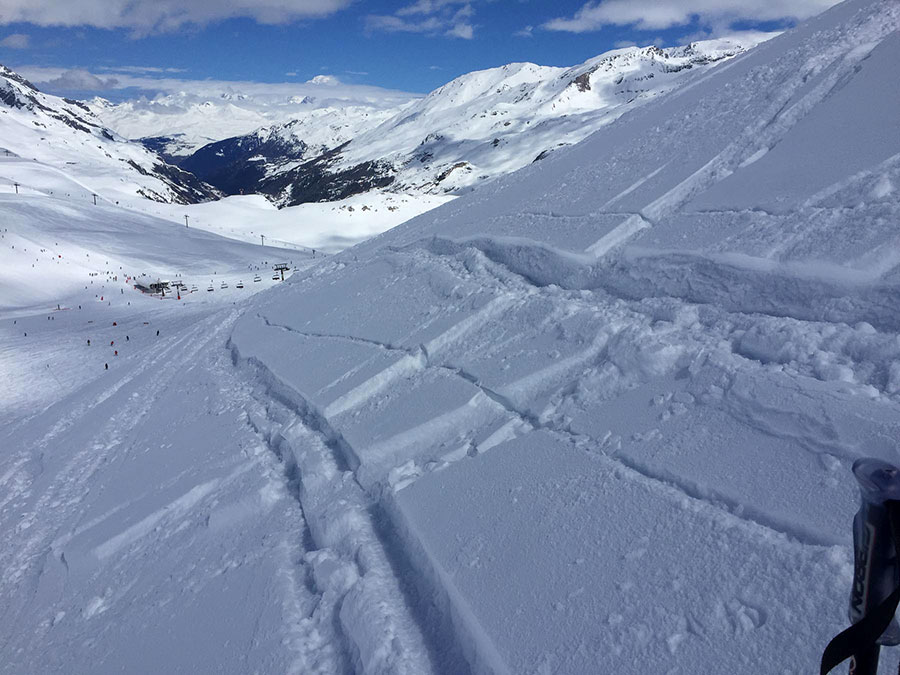 Powder on the Val d'Isere side on Friday 13th! The day of the season for us.
Lift Infrastructure
With a handful of exceptions, the majority of lifts are modern 2-speed, high-capacity chairs that take you quickly to where you want to be. They're supplemented by the Toviere gondola, giving access from Le Lac up and over to Val d'Isere (and to various descents back toward Le Lac or Val Claret) and the Grand Motte's funicular and cable car.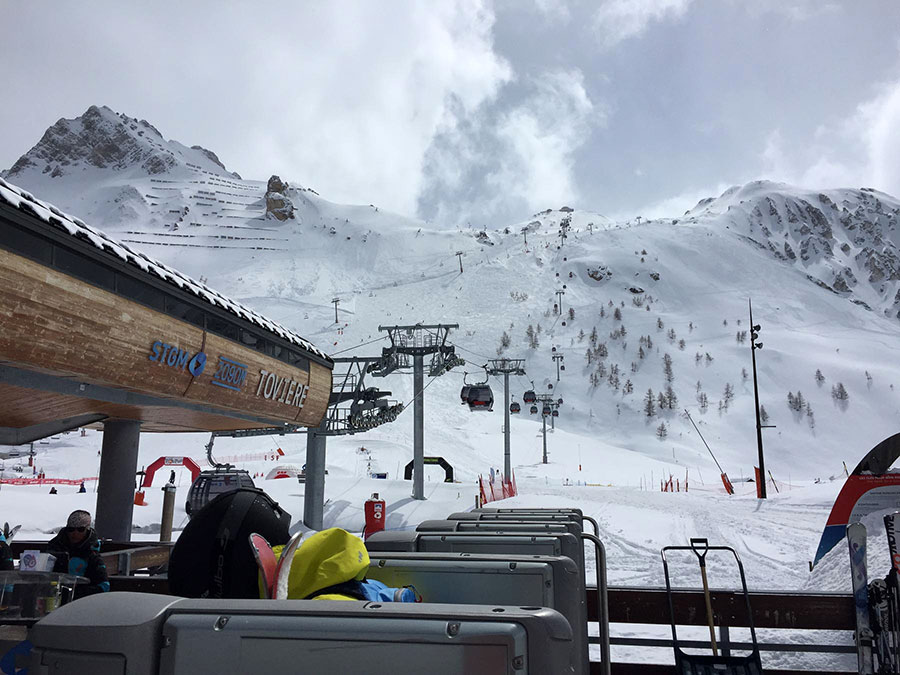 The modern and fast Toviere gondola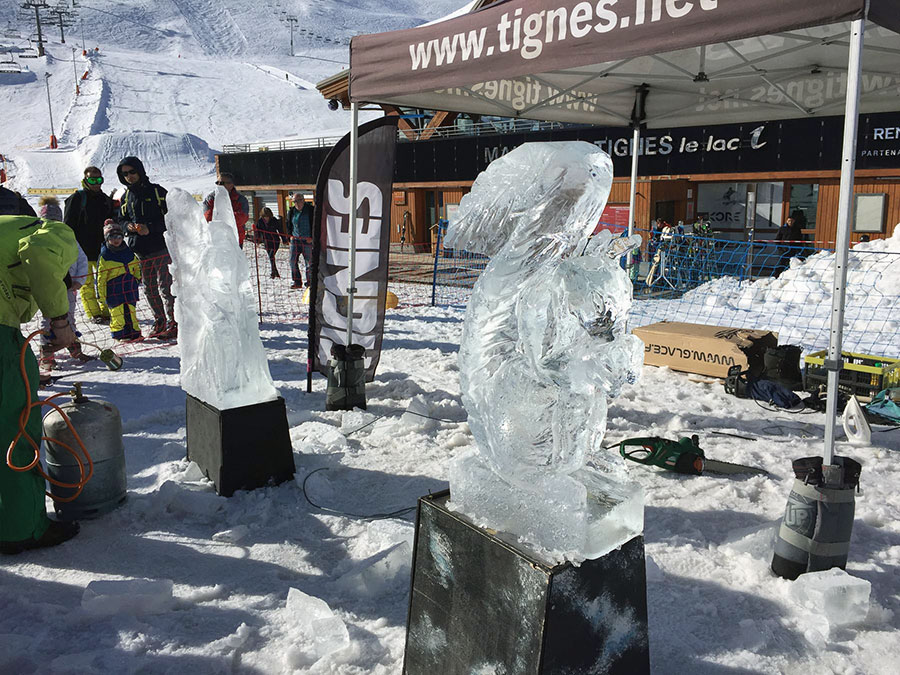 Always something going on in Tignes...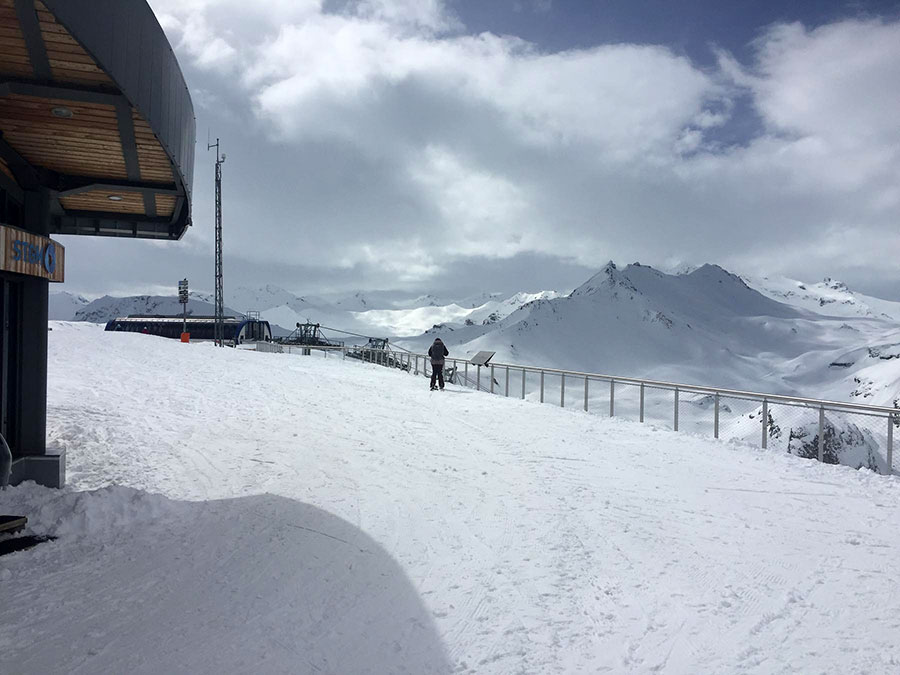 The view from Toviere
Eating and Drinking
As you'd expect, high altitude eating and drinking is not cheap in the mountain restaurants but we found the quality of food to be good; although we always minimize "down-time" (and spend!) by carrying snacks and water, and taking small, fast lunches.
We had good meals in various eateries in Le Lac and can thoroughly recommend the Creperie Bretonne and the Arbina Hotel. Service in both was friendly and welcoming.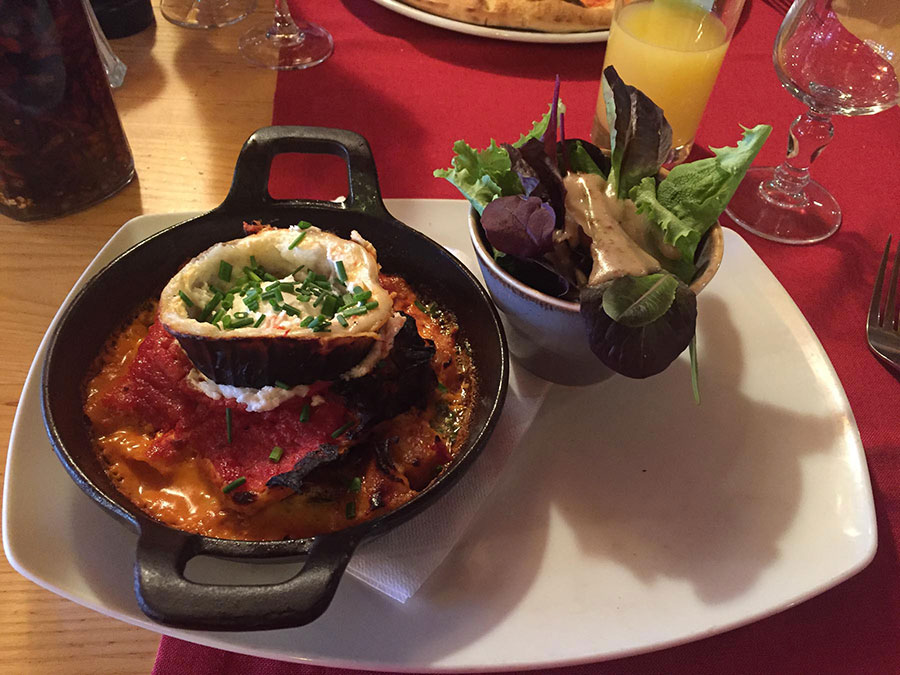 One of several excellent meals, this one at l'Arbina, Tignes le Lac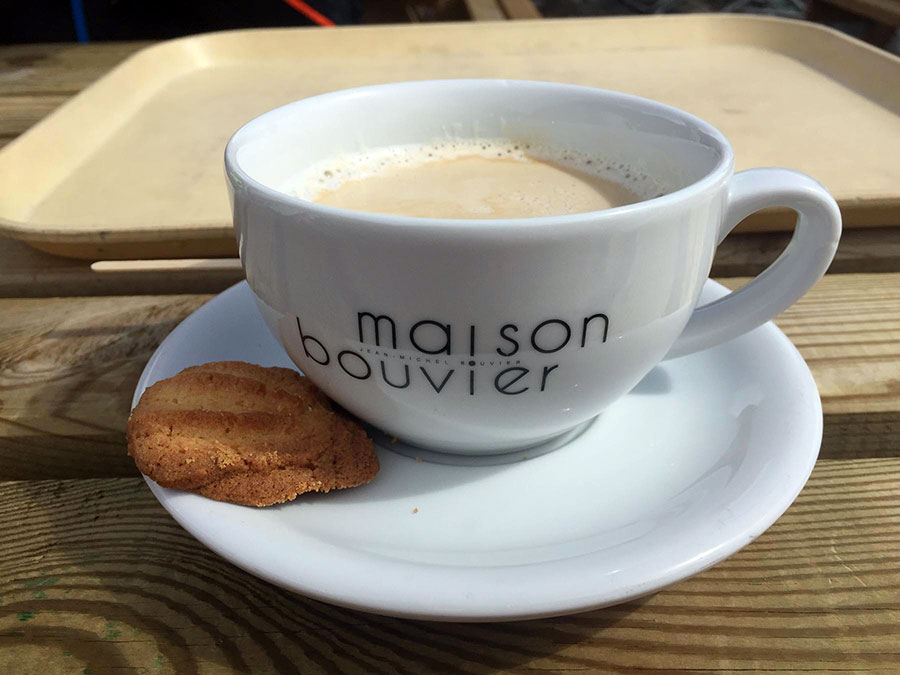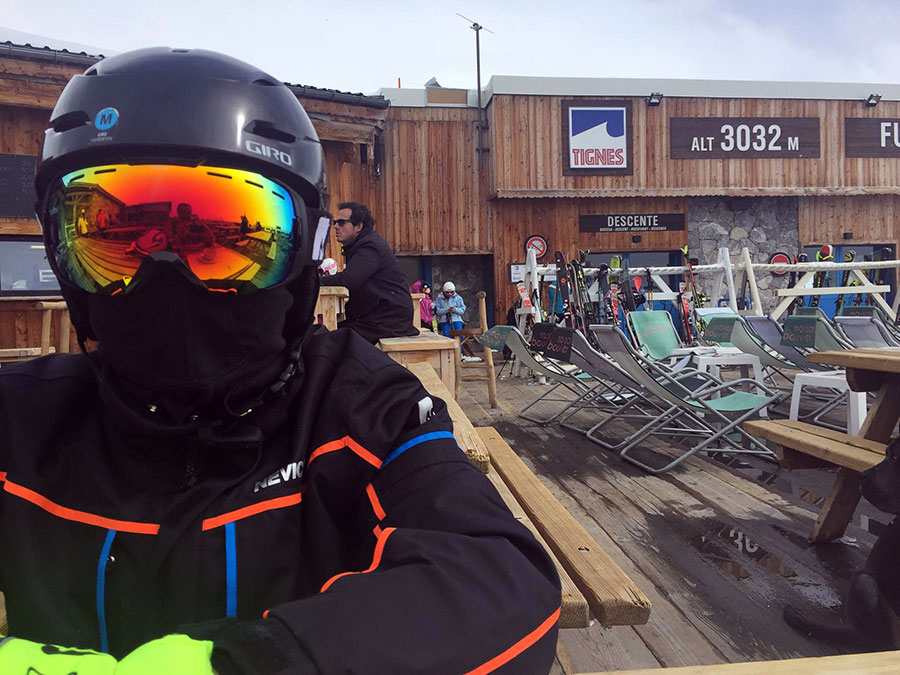 Some say, he's my young apprentice. He used to follow me around, now he leads... All we know is that he's called The Skig...
As of today, 85% of the pistes are open, 96% of the lifts and there's still over 1 metre of snow in Tignes Le Lac and 2.5 metres on the Grande Motte... and fresh snow is forecast for the weekend. Just saying...