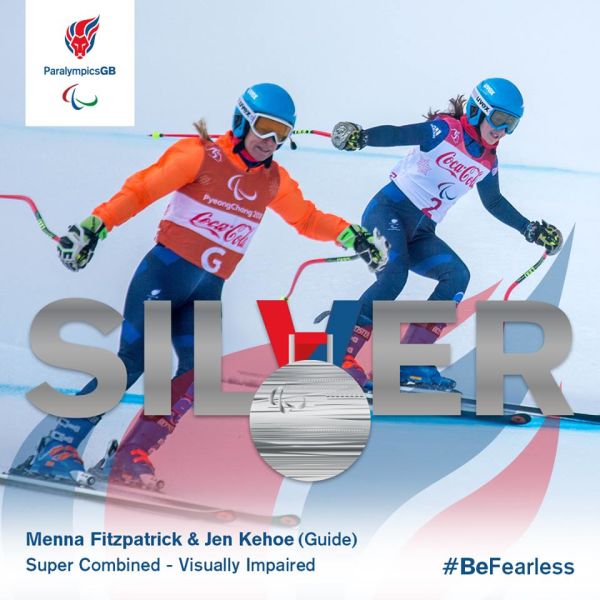 Menna Fitzpatrick and Jennifer Kehoe have taken the silver medal in the Super Combined competition at the Paralympics in PeyongChang this morning.
The two, who had already won bronze in the Super G on Sunday after crashing out of the downhill on Saturday secured Britain's second silver and fourth medal of the 2018 Games in South Korea.
Fellow Britons Millie Knight and Brett Wild who had been in third place after the Super G run finished after their slalom run, while Kelly Gallagher, who won Britain's first ever Winter Paralympic gold on 10 March 2014 during the Winter Paralympics in
Sochi
, Russia. and Gary Smith finished in seventh.
Fitzpatrick, 19 as 3% vision overall with no vision in her left eye and limited sight in her right, but started skiing at the age of five.
The skiers will be back in action tomorrow in the rescheduled giant slalom event.