It's Very Cold In The Alps
Started by J2SkiNews
in Ski News

27-Feb-2018

- 7 Replies
Login
To Create or Answer a Topic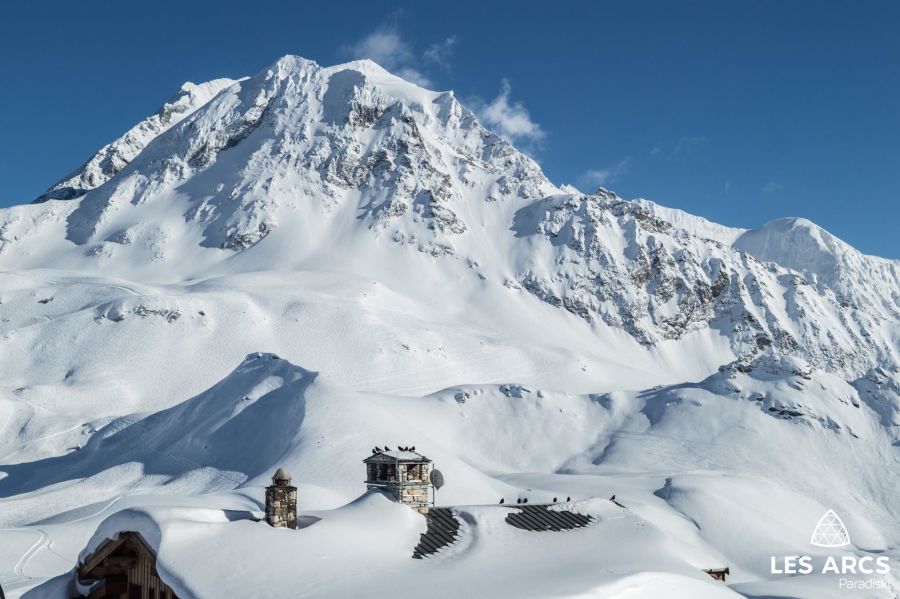 Whilst Britain's media goes in to melt down over 'The Beast From The East' ski resorts in mainland Europe have been warning temperatures may drop to as low as -30C over the next 48 hours.
The 'Siberian cold snap' is in fact affected most of Europe, with snow as far south as
Rome
and some very low temperatures, reportedly dropping to below -40C in Finnish Lapland on Sunday.
Les Arcs (pictured top) has warned that temperatures could dip as low as -27C there at the top of its slopes (3200m) and the forecasts are similar at resorts across the Alps with temperatures of -20C expected in many resorts at village level too.
Obviously, skiers and boarders are being warned to be aware of just how cold it is and to take regular indoor breaks from the cold over the next few days.
I have to say that this 21st C UK approach to SNOW is laughable. I remember trudging through thick snow to school on a regular basis as a youngster in the 1970's. Temperatures down to -15. Everything seemed to pretty much carry out as per normal.

In terms of skiing, the lowest I've experienced is -25 in Norway one year. Add the windchill on top of this and it was a fairly miserable experience. The skiing just about ok but sitting on exposed unheated chairlifts more or less unbearable.
slippy slidey snow......me likey!
I agree, Bedrock, re attitude in UK. It's winter, folks, and it's sometimes cold. I remember walking 3 miles in a foot of snow to sit a mock "S" level in 1986-87.
Currently in Val di Fassa. I can confirm it is cold. Luckily though winds are quite low so not much windchill effect. Sunshine is helping too
You all mirror my sentiments ..back in the 50s and 60s it snowed every winter and people just got on with it ...and the kids wore short trousers....You knew 2nd week January it snowed and the ashes from the coal fires were saved to put on the pavement and cars got up hills on narrow tyres and rear wheel drive ...these days 1/2 an inch of snow and London slides to a standstill ....snowflakes
end of rant
Eeee lad .... You 'ad trousers?!
and wellybobs...we was rich!!
Ok, fair enough. We now have proper winter weather! Just had a 4 hour power cut here in Lincolnshire. Trees down (including one in our garden!). Snow is drifting across roads and quite a few are shut.
slippy slidey snow......me likey!
Topic last updated on 01-March-2018 at 13:12