Chemmy Alcott is choosing Lake Louise, the site of her 2010 career-threatening accident, as the moment to make her return to World Cup ski racing.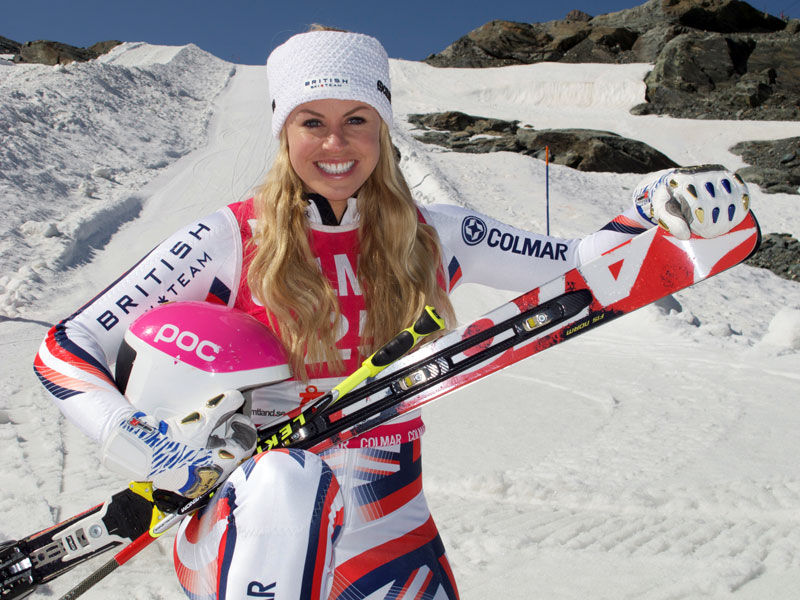 The Lake Louise Winterstart World Cup is the first World Cup speed event of the season and sees the fastest skiers in the world compete in downhill and super-G in the heart of the Canadian Rocky Mountains.
Chemmy will be competing in two Ladies Downhill races and one Super-G on Friday 30th November, Saturday 1st and Sunday 2nd December respectively against her pre-season training mates - the Canadian Ski Team – as well as the top alpine skiers from across the globe. In her first two FIS super-G warm up races earlier this month at Copper Mountain, Colorado, Chemmy placed 8th and 9th.
Chemmy comments: "I know a lot of people will want to know my raw feelings of racing my first big race on the very hill that threatened to end my career. But in fact I feel weirdly peaceful. I know the hill, I know the terrain, I know I will be nervous. Don't get me wrong I am as ambitious as ever and I want to be fast - but I don't want that competitiveness to get in the way of me enjoying this momentous two minutes that I've fought so hard to be part of my life."
Chemmy's accident in 2010 broke her leg in two places and required a 20cm long metal plate to be fitted in her right leg fixed with ten screws. It was not certain at the time whether she would walk again, let alone ski. Over the last two years she has focused determinedly on her rehabilitation at The Third Space in London, and last year competed in ITV1's Dancing on Ice, something which she commented at the time aided the process and gave her the confidence and drive to return to competitive sport.
Chemmy has also suffered the setback of losing her British Ski & Snowboard (BSS) funding and is now supporting her skiing career through sponsorship raised via her website (
www.chemmyalcott.com/donate
). Her sponsors include Monarch Airlines, Mizuno, Skiset, Colmar, Atomic and Land Rover, as well as independent donations and J2Ski.
This race marks Chemmy's first step towards her ultimate goal of racing at the
Sochi
Winter Olympics in 2014.