Les Arcs Season Thread. (Where you can ask questions on Les Arcs , La Plagne or chat)
JonG
714 Posts
Hi Snowcrazy!
We are going to Les Arcs in January and need to hire skis. Do you know of any hire shops that do Volkl skis

Sorry, forgot to say, it's Arc 1800

Caltonhat, I will ask around about Volkl skis and let you know. In the mean time have a look at the skiset website for Les Arcs, just google it. They might have some.
In answer to some questions I have been asked about what is down at the bottom of the Funicular in Bourg now.
First. If you are coming by train or are staying in Bourg (or even up the mountain) you can rent your ski and snowboard gear from Polaire Star Ski shop right by the Funicular bottom station.
If you rent your skis/snowboard from them you can leave your gear there at the end of the day. I...f you have your own gear, you can pay a small charge to do the same thing each day if you are staying down the valley and do not want to carry them back to your apartment.
On changeover days it is also possible to leave your luggage there from 8.30am until 6.30pm for 4 Euros a day.
I also checked out there new ski service equipment and it is amazing. If you need your gear serviced. It is done right on site with really high tech equipment. Makes your skis/snowboard look like new (well nearly) if yours are as old as mine!!
http://www.polairestar.com/
Second. There is a new 'Funi Snack' bar serving drinks, breakfast, snack etc everyday. This is a really good addition to the Lift Pass Office at the bottom.
Third. They have a new entrance area which is covered and seems to be much better for entering the Funi. Not had to queue once yet.
Forth. On changeover days they have a free shuttle from the railway/bus station direct to the Funi to save walking around. Very nice.
Fifth. Finally for now. Parking at the bottom of the Funi is free and with the present conditions may be a much better option than trying to drive up to resort stations if you do not have too much luggage. You must buy a ticket for the Funi or get your ski pass at the bottom so that the ride up and down is included. The shuttle buses at the top are free and run as long as the Funi is open everyday.
Hope this answers all the questions I have been asked recently.
If you have any other questions about Les Arcs, please get in contact and I will try and help. Have a good holiday!!

[u]http://www.facebook.com/LesArcsWinter[b]
snowcrazy2005 wrote:Caltonhat, I will ask around about Volkl skis and let you know. In the mean time have a look at the skiset website for Les Arcs, just google it. They might have some.

Thanks for that!
Today was one of those special days. MORE POWDER and a bit of Exploration!
After reaching the top of the Cachette, took a nice line down through the forest to Arc 1800 off pistes as the main runs were getting busy. Then up the Vagere and through the forest again to the Derby lift. From the top went far to the right and down through the Peisey Forest to the Vache restaurant and back up the chair and over to the VE.
Once on the other side, headed over to Champagny via some of my favourite gullies arriving in time for lunch.
After lunch back to the top of the Arpette chair in Plagne Bellecote, then it was time for an adventure. Down the off piste valley through the meadows and then the trees above Les Coches, but this time going further left than normal. Finally hitting one of the snowshoeing tracks that runs through the forest. Decision time, hike up to the right or continue left. Today we choose right and after a 30 plus minutes hike back up we reached the Red piste down into Les Coches. As you can guess, not everyone was happy, but that is what exploration is all about and some of the snow was amazing. If I do this route again I shall go left and take the lower route. Hopefully avoiding the hike back out.
Everywhere I went today, the snow was good, fresh powder and loads of untracked snow still around. Really fun. The only tough area was low down in the forest, but even the track out in places was still nice snow on the down hill sections.
Another day of adventure to come tomorrow I hope!

[u]http://www.facebook.com/LesArcsWinter[b]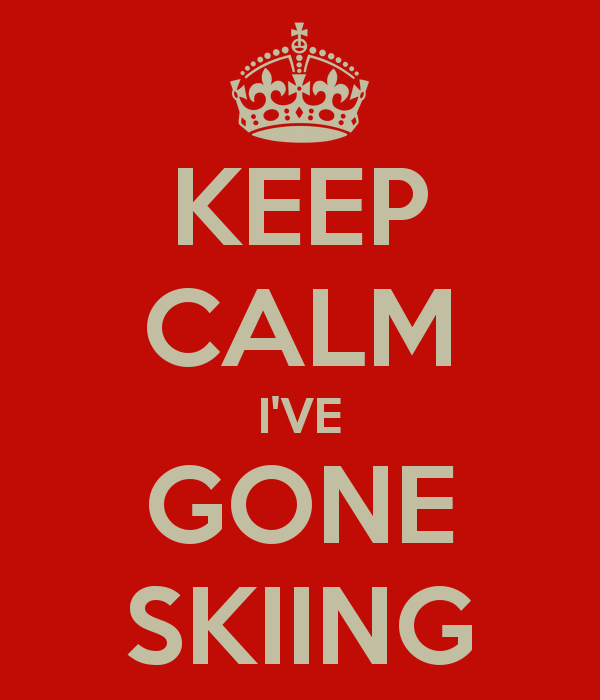 Iceman
3317 Posts
You have a hard life!!

The Northern Monkey. 2014....loads of sleeps!
JonG
714 Posts
Save on Ski Hire
Book Online and Save 20% to 45% in Aime La Plagne, Tignes, Arc 1600, Söll, Montchavin-Les Coches, Champagny en Vanoise and Peisey-Vallandry.


Book Now & Save
Change Forum
J2Ski Login
Not a Member?
Get FREE Snow Reports by e-mail.
The Wigglies!
Using the Forum

Posting Pictures & Youtube Vids
View the J2Ski Members List.