Moonlight Basin - Discount Ski Hire
Moonlight Basin Ski Hire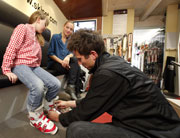 Ski Hire in Ski Resorts near Moonlight Basin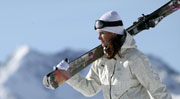 Ski Hire in Moonlight Basin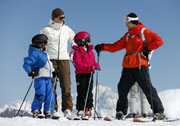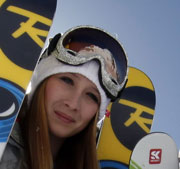 Ski Hire in Moonlight Basin, and Snowboard Rental, can be arranged at a discount through our partnerSkiSet, who will give a reduction of20% to 45% for j2Ski visitors who pre-book Hire Ski and Snowboard equipment.

Moonlight Basin Ski Pack, Snowboard and Boot Hire
Ski Hire in Moonlight Basin - Ski Resort in American Rockies
Pre-booked Ski Hire in Moonlight Basin
Save Money by Booking Now - up to 45%
Save Time in Moonlight Basin
Choose Your Skis - rent the Skis for You
Book Your Skis Online Now
SkiSet have given great Ski Hire Deals to thousands of J2Skiers for over Five Years.
Forget the rest - Hire from The Best!

Remember Your Discount Code - "J2SKI" !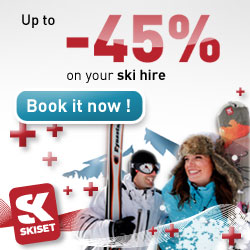 Moonlight Basin Ski Hire and Snowboard Rental
You can pre-book your Ski Hire in Moonlight Basin from any of these Ski Shops : Lone Mountain Sports.
Book Your Ski Hire in Moonlight Basin now.
Adult Ski Hire in Moonlight Basin
Ski Hire Choice - Choose the perfect hire skis, boots or snowboard for your experience, style and attitude. SkiSet and J2Ski offer the best options when hiring skis in Moonlight Basin - for many of our shops you can select a specific Ski or Snowboard when booking.
SkiSet Ski Hire Categories - Choose your Level
Premium - Prestige Skis made from the best materials, with state-of-the-art technology.
Excellence (previously Platinum) - Highly-rated current season Skis and Snowboards, for accomplished skiers.
Performance (previously Gold) - top quality Skis and Snowboards for ambitious or advanced intermediate skiers.
Discovery (previously Silver) - great skis for the early skier, with the emphasis on ease-of-use and building of confidence.
Economy (previously Bronze) - good quality skis for the budget-conscious skier.
All Hire Skis are serviced, checked and maintained before each Hire. Premium and Excellence skis will be current season models, Performance and Discovery equipment will be no more than two years old, and Economy models no more than three.
It's all about You - Choose Your Ski Hire Category
I want to make the most of my ski holiday, and to ski in peace. I ski on green or blue pistes and want skis that turn on their own and are reassuring on hard snow... Select Discovery!
I am starting out on skis, but want to make full use of the pistes in Moonlight Basin. I want easy-to-use skis that will let me have a good time... Select Discovery!
I ski mainly Red, and occasionally Black pistes; I go everywhere. I want gear appropriate to snow conditions; skis that grip hard snow and are easy to manage in fresh snow... Select PERFORMANCE!
I want to have a blast and take full advantage of Moonlight Basin. I love speed, the terrain park, going off-piste through the trees...and changing equipment during the week to do whatever I like... Select PERFORMANCE!
I want to enjoy myself and experience new thrills; to ski with the best gear without unnecessary effort... Select EXCELLENCE!
I'm a good skier and want the best performance; technical skis when I'm on-piste, and a fat waist if there is fresh snow... high-performance all-mountain skis to go everywhere... Select EXCELLENCE!
I'm looking for the best value, without compromising quality... Select ECONOMY!
Children's Ski Hire in Moonlight Basin
Children's Ski Hire Levels
Our Children's Skis are quality models, determined by age :-
Champion (6 - 11 years) - High Quality junior skis and snowboards for children aged 6 to 11 years old.
Mini Kid (3-5 years old) - Easy turning, safe and predictable skis for Beginners and Leisurely Skiers.